How to Stay Fit when on vacation?
As you have probably already noticed, my life basically consists of fitness and traveling. These are both great passions of mine, but it can sometimes be hard to find the balance between them. Traveling is so much fun, yet it occasionally leads to indulging and eating things that are normally not part of our diet + not having the time or place to workout.
Now, I do think it's extremely IMPORTANT to remember to enjoy yourself while you take some time off. If you don't have the time to workout or do some activities, don't stress!!! Have fun, enjoy, and you will get back to it once you return to your regular routine at home! (It's also good to remember that most likely all of the "weight you gain" while on vacation is not permanent at all! Once you're back with you daily habits, eating the food you normally eat and doing the workouts you regularly do - all of that "extra weight" will be gone!) Sooo, please do me a favor and don't deprive yourself and have a blast!
However, there ARE fun and easy ways to still shred some extra calories while you travel. Whether or not you're an active person like me, you can still enjoy the benefits of creatively incorporating ways to stay fit while you're on holiday.
5 Ways to Stay Active While on Vacation:
Events - First off, let me start by saying, why not actually plan a vacation around a fitness event? Just as people travel for music festivals, you can also use the excuse of a fitness event and plan your holiday around it. For example, if you enjoy running, try signing up for a race (5k,10k or even a marathon) at some fun destination. Also, if you already have a vacation planned somewhere, just do a bit of research and you might find out there is some cool HIIT or Yoga event you can attend while you're there. (Pro-tip, there will most likely be some type of fitness event if you travel during popular holidays such as Independence Day, Thanksgiving, Christmas, etc)
Walk - Depending on where you're going, if it's possible, WALK EVERYWHERE. Forget about using public transportation, taxis, etc and just plan accordingly on how long it will take you to get from point A to point B walking. WALK. WALK. WALK. Also, make things interesting and try to set some goals by tracking your step count (Try achieving a challengeable but attainable step count for each day of your trip!)
Bike - Biking can be a great way to also explore a city OR a fun side activity to explore some nearby places. For example, if you go to Paris (as I recently did) you might combine walking throughout Paris and then renting some bikes for the day when you go to Versailles. Meaning, you can choose to bike around a city instead of walking or find cool parks or day activities nearby where you can bike and get a fun and creative sweat sesh from it.
Explore - Something I recently tried on my trip to Paris? Exploring the boutique fitness studios and workouts trending in the City of Lights! It's a fun and different way to explore a city, surround yourself with locals and truly get your sweat on. Another great thing? Most studios offer deals for first-time customers! On my recent trip to Paris, I went to Dynamo which is the trendy Parisian version of the American SoulCycle and tried the class for free as that was their deal for new customers. I was also going to try TIHHY - a very cool hip hop yoga class led by Chlotilde Chaumet, but missed out on it because I got sick, lol.l My point? Do some research, find similar studios or even studios you've been wanting to try back home in whichever destination you're going to, and you might get to shred calories, explore and score an amazing deal.
Improvise - Finally? Improvise! Make sure to pack some workout clothes and try doing a quick HIIT or hotel room workout. If you don't know of any workouts, pinterest has great workout routines and ideas. (Wanting to step up your game? Pack some resistance bands (which weigh nothing) and add them to whichever routine you choose!)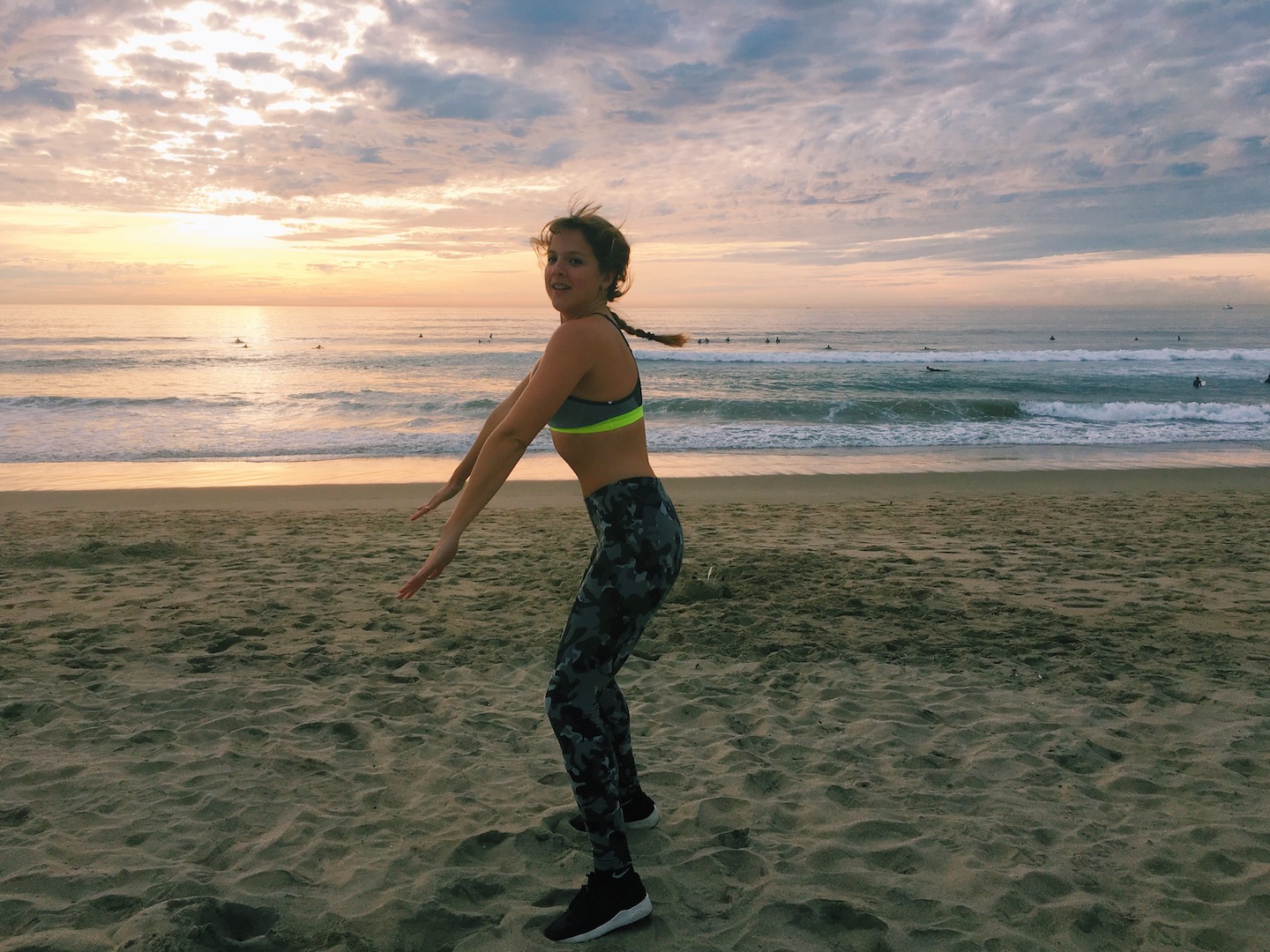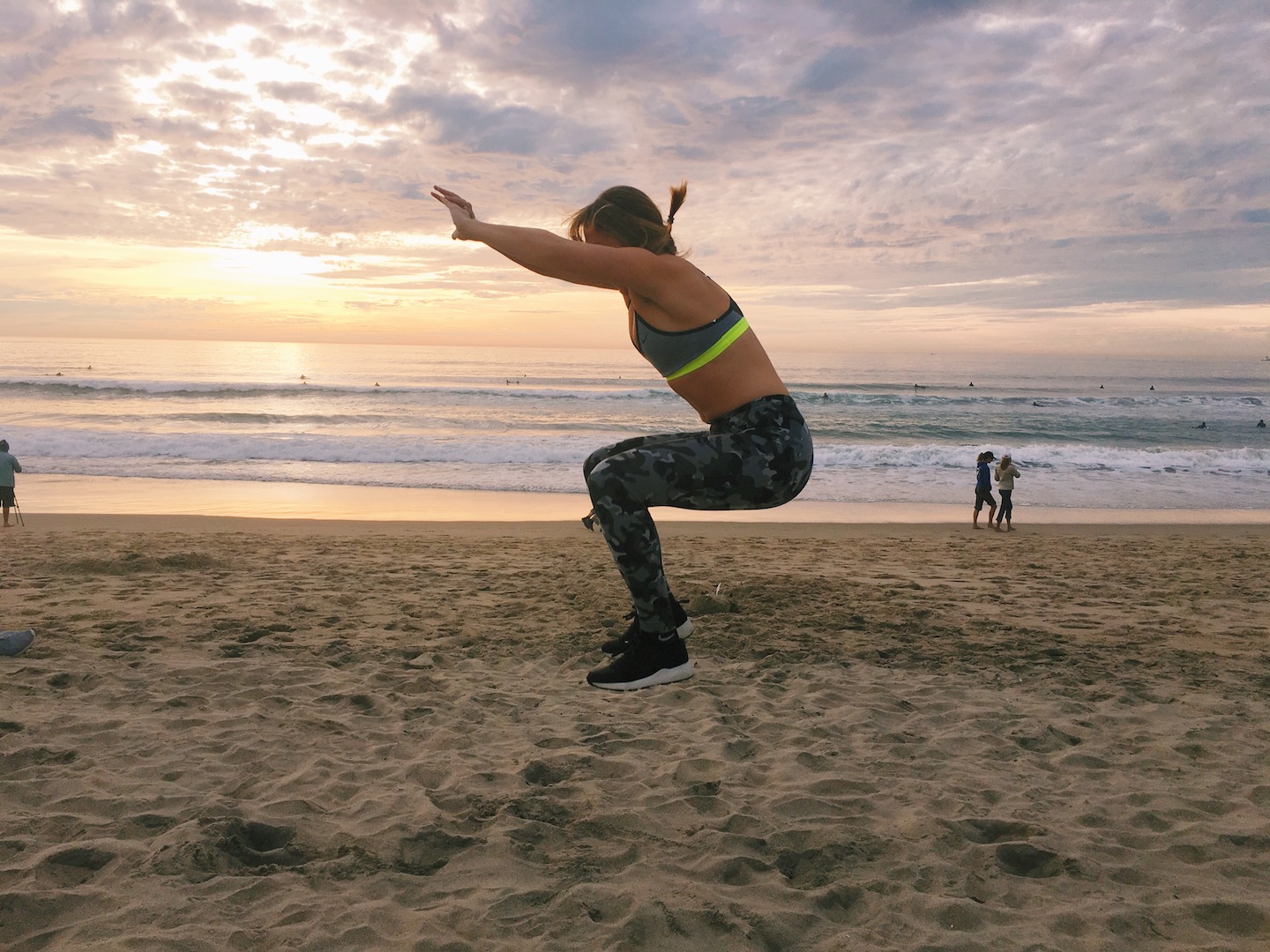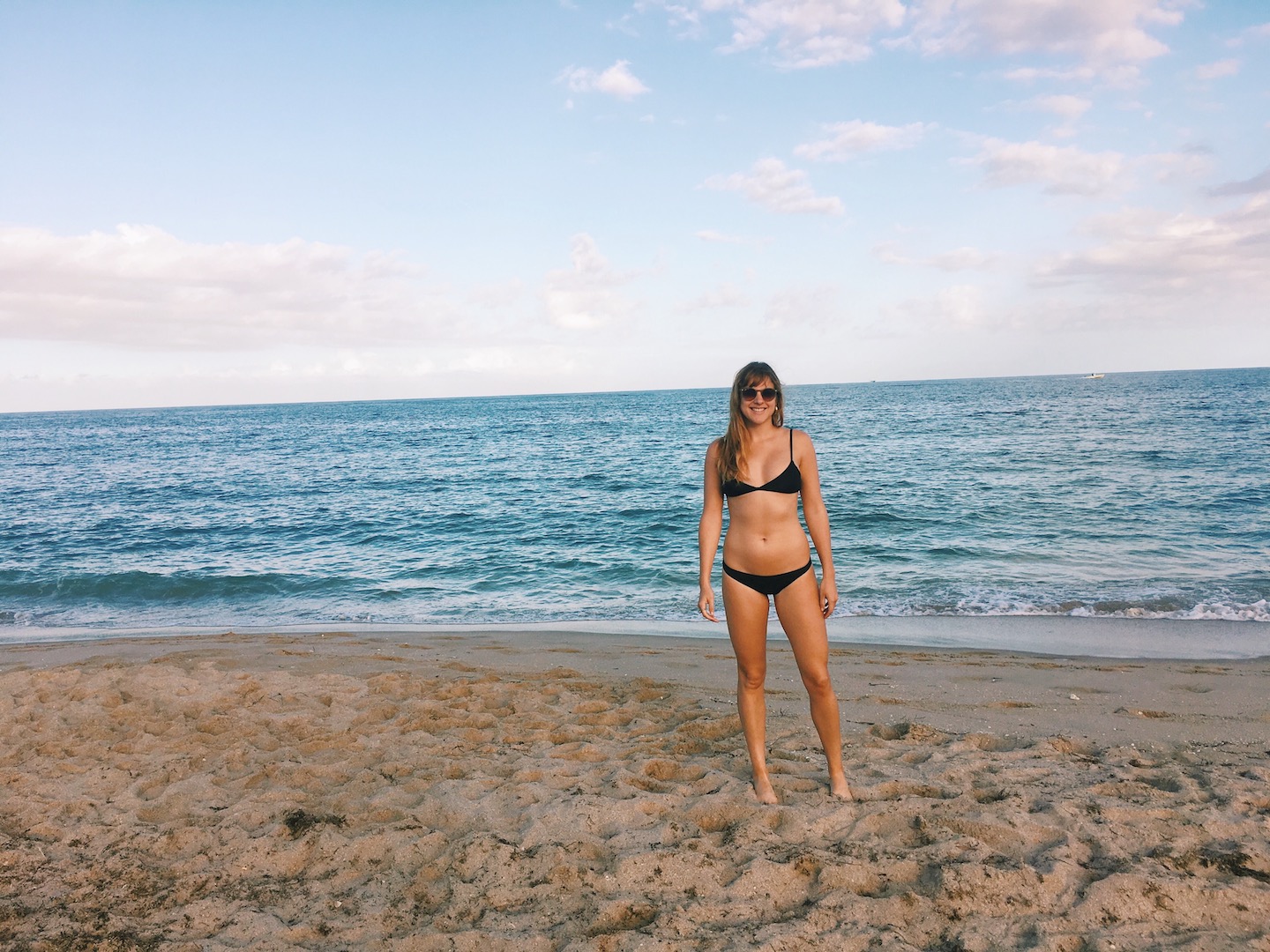 Hope this helps and motivates you to stay active while you travel and even encourages you to try new things while on vacation! Let me know if you try any of these tips or have any other cool ideas to get your sweat on while away!
Xoxo- Andreina