Yoga with Aerial Lyyn in Santa Monica
This past Saturday, I attended Bailey44 x Aerial Lynn's yoga class/event in Santa Monica and I'm so glad I did! If I'm 100% honest, I had come up with a million excuses not to attend because the event was "early" on Saturday and I had been out with friends the night before. B-U-T, I'm so glad I did the right thing and started out my weekend with some good old stretching (p.s. - it was much needed after completing my BBG full-body workout on Friday → I. was. sore) AND it really made me notice how much my body misses yoga, stretching, having some flexibility and how well it actually complements my BBG routine. Overall, doing the right thing and starting out my Saturday by giving my body some love and getting out of the house was the exact push I needed to have a positive, happy and productive weekend.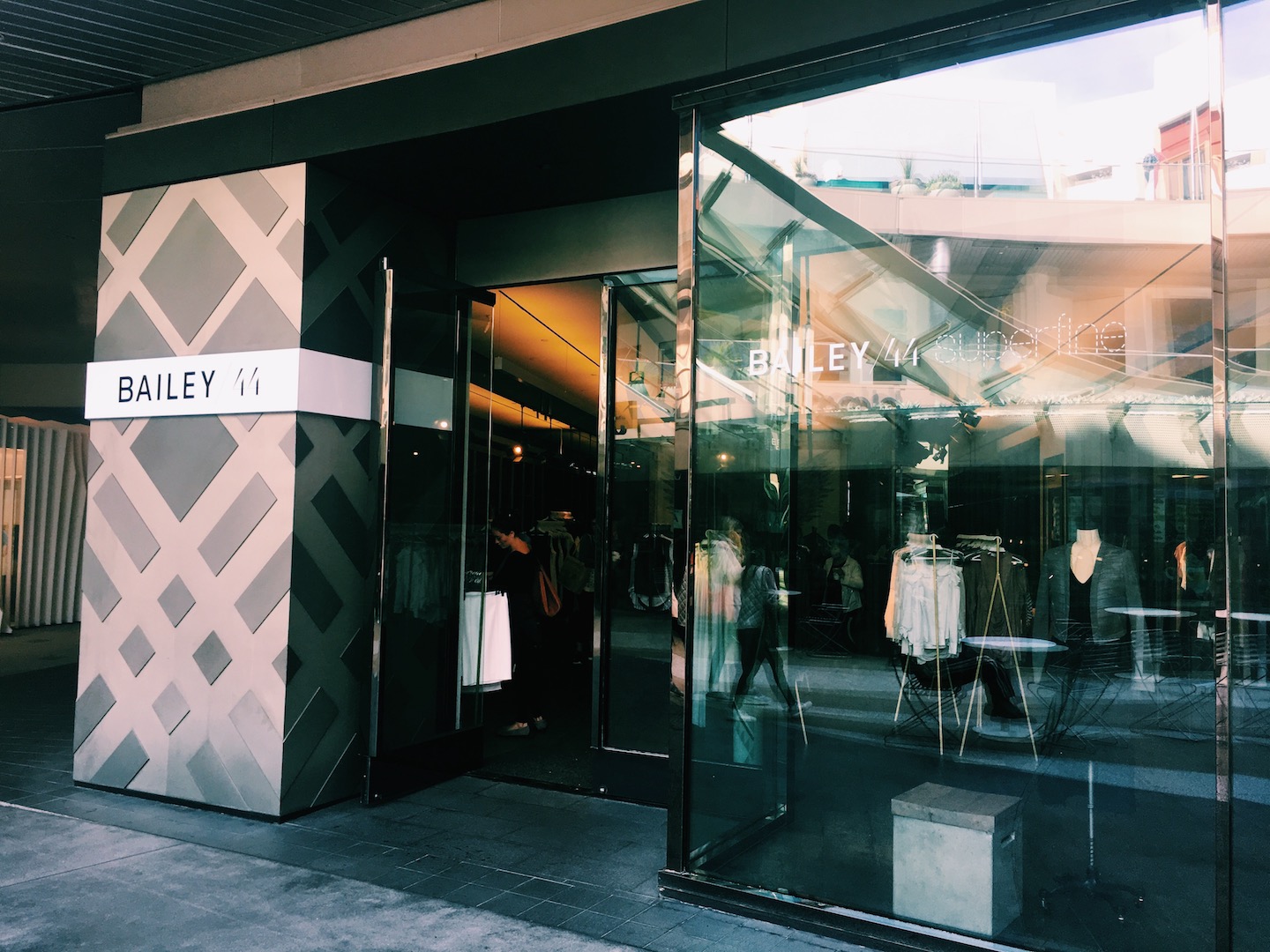 The event was hosted by Bailey44 which is an amazing stylish apparel brand. They had complimentary refreshments before the yoga class and then later during their resort collection sale in a pop-up store a few steps away from where the class was held.

This was my first time attending a class led by Aerial and I have to say I loved it! If by any chance you don't know who she is, go follow her on IG now! She's a blogger and Instagrammer from L.A. I've followed for a while and it was so nice finally meeting her. She was super sweet, friendly and I loved her Vinyasa Flow style of teaching. Altogether, it was a fun little crowd of us stretching, breathing and letting go while listening to Aerial's rad playlist and guidance. (Also a big shoutout to Meagan Kong, another really amazing blogger I follow that was there supporting Aerial's event. She was super chill and it was great talking to her!)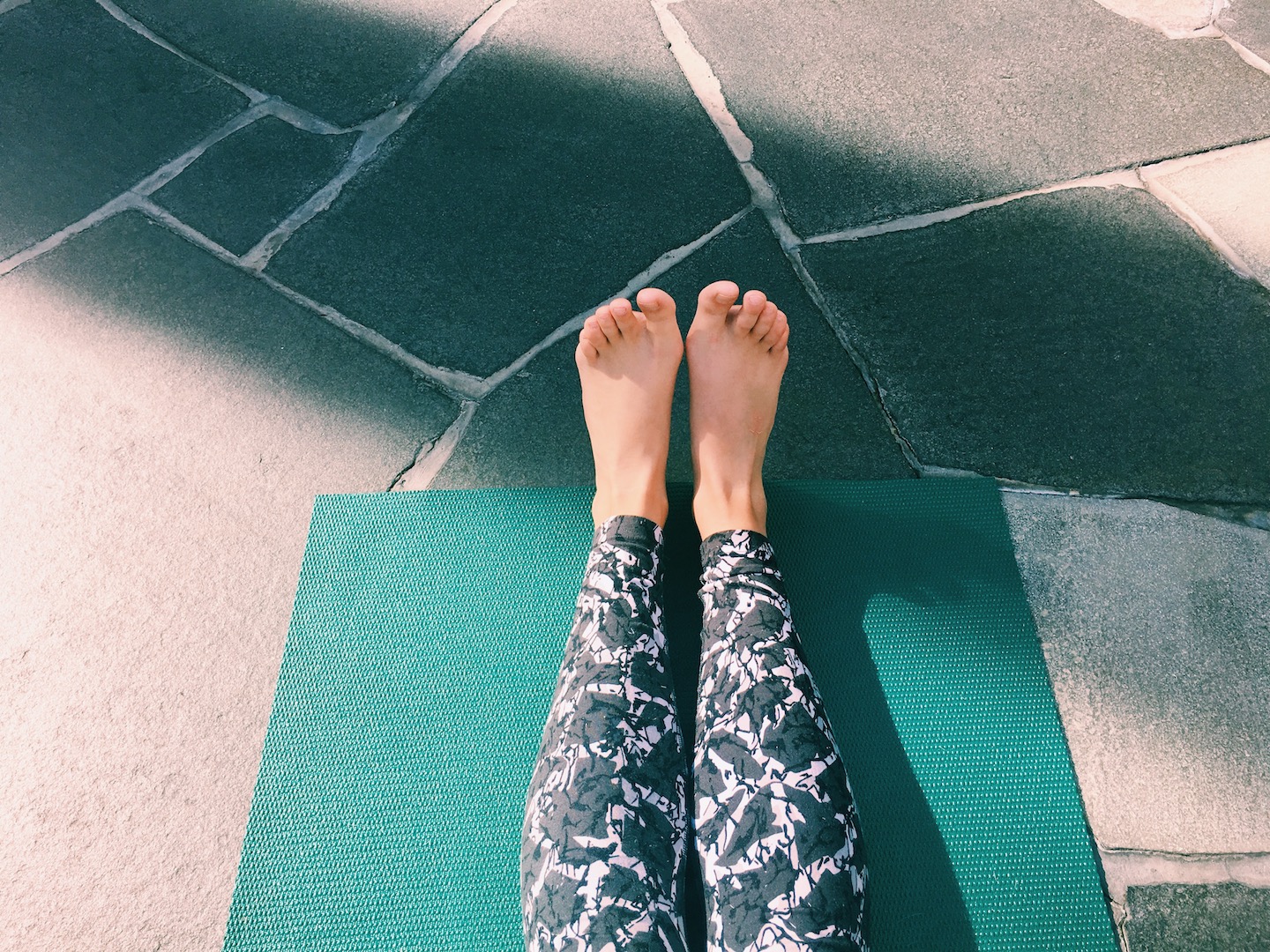 If you have been thinking of attending a yoga class or incorporating it to your BBG routine, do it now!! Yoga is such a perfect addition to any workout routine you may be following and your body will thank you so much for giving it some time to stretch, let the blood flow and relax the mind.

Aerial also teaches at Create Yoga in Santa Monica (I'm so excited to go try another class by her!) in case you're from L.A. and if not, keep your eyes open for events that stores you like such as Alo Yoga, Bandier, Lululemon or even Free People may have as they're a great way to meet local yoga instructors and see their style of teaching as well as meet like minded people in your community! (Another fantastic way that I always find out about great fitness community events is through Facebook Groups - and I'll make sure to start sharing with y'all so that you may also attend and meet me and fellow workout buddies)
P.S. - please apologize my lack of photos as I was actually doing yoga, being in the present and wasn't able to take many photos! lol BUT, I still wanted to share with y'all about my experience in hopes of motivating you babes to get out there and meet new people, workout and find your bliss.
Xoxo - Andreina