Ultimate London Travel trips
Guille and I just returned from our 12-day trip to Europe, and I'm SO excited to share with everybody our experience, tips, and memories collected! So, I'll start with the first stop from our adventure, London Town.
London is such a remarkable city! This was my second time in town, and I found myself more and more absorbed with its history, architecture and good times! Also, the weather was incredible as we got to experience a day of rainy weather (Yes, this was grand since as travelers something you want to experience is rainy London – it's charming!) and then we got to see sunny London and the pure happiness the city turns into when the sun is shining. It was magical.
How to get there and get around:
We flew a direct Virgin Atlantic flight from LAX to LHR, and let me just say, – best airline experience and overall coolest airplane I've been on thus far! The staff, food, and flight were outstanding, and I highly advise anyone to try to book a flight through them and let me know what you think – because we LOVED IT!!
P.S – They have great deals on flights to Europe, so try setting a reminder to check prices every once in awhile, it's worth it!
From the airport – An insider tip we got from my uncle who lives in the UK- book your taxi ahead of time and you will save big $$. My uncle booked us one with a local taxi company, and we paid a third of the price for our ride compared to catching an airport taxi/Uber outside! (Just let them know the time you will be arriving, flight number, what you'll be wearing, and try calling them as soon as you land – there's free WifFi at the airport, hence skype calls) and ta-da!
Around the city – USE public transportation! The train, underground, and bus services are terrific and also quick ways to get around the city. We bought daily ALL-DAY passes that included train, metro and bus for 14 pounds/each and it was SO convenient as we could just hop-on and off any public service whenever we felt like it, and it made getting to see the city fast and easy. Also, you end up saving money if you buy the all-day pass instead of paying on an individual basis each time you go somewhere.
P.S – If you're riding a train to London from other towns, as we were doing, make sure to check out the coupon booklets at train stations that have INCREDIBLE deals for train passengers visiting the city such as 2-for-1 on A LOT of sights like Parliament tours, admission to the Tower of London, and St. Paul's Cathedral to name a few.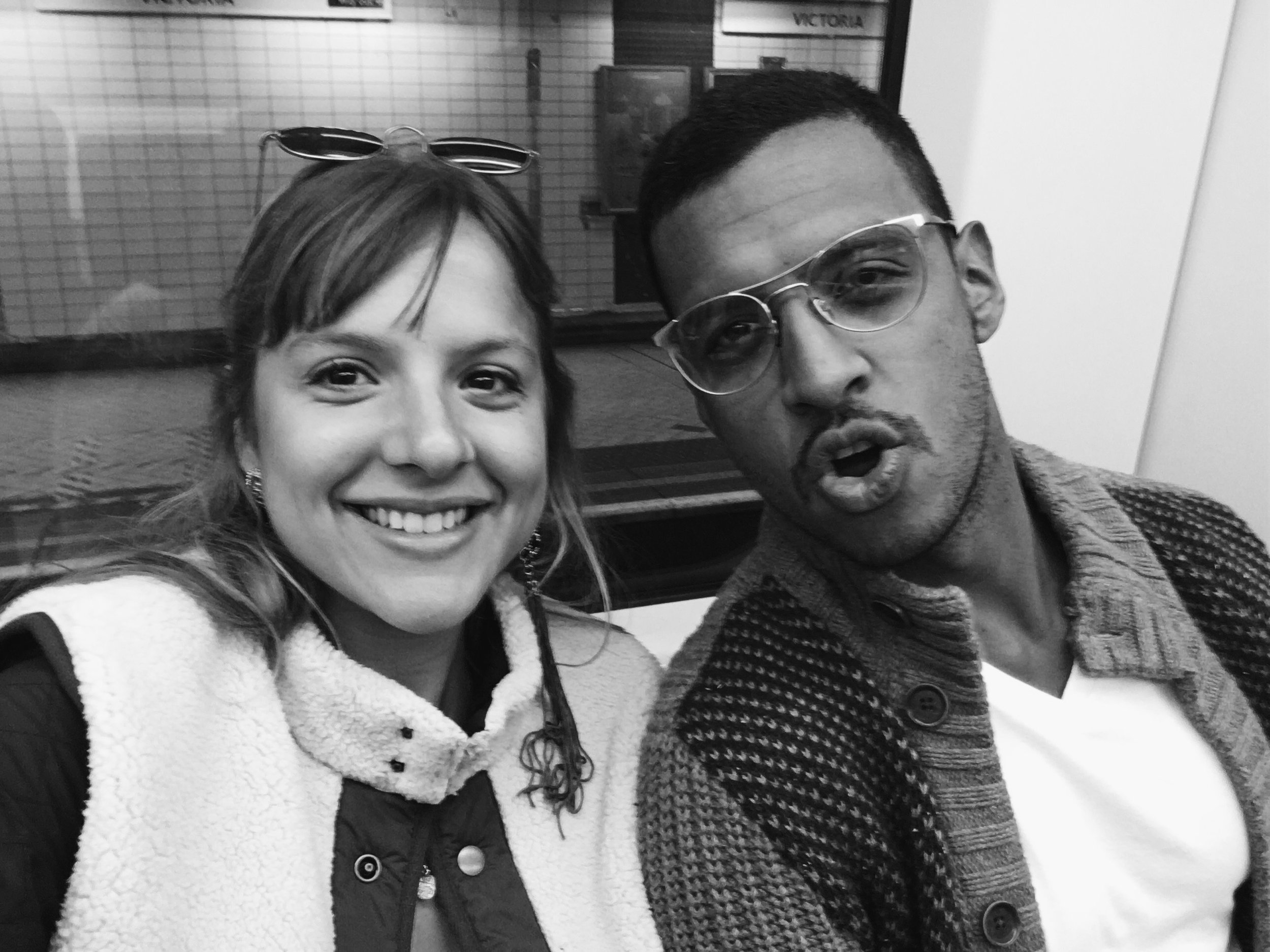 Where to stay:
One of the BEST suggestions I can give to anyone trying to travel more often is to try and go places where you know people and you can stay with them for free! There's always something new and exciting to do at any given destination (even if you've been before) and it saves you money which = more traveling!
We stayed at my uncle's house in Reigate, Surrey and had an astounding time. We not only got to see London, but also got to see a bit of Reigate, which is a town 20 miles south of London with its own unique appeal! #score
*Side note: This year we were going to go to Bali, but instead we booked trips to NYC, Europe, AND San Francisco (as we had free lodging) and ALL for almost the same amount of money we would've spent in just the one Bali trip! #smartTRAVELING …I am right?!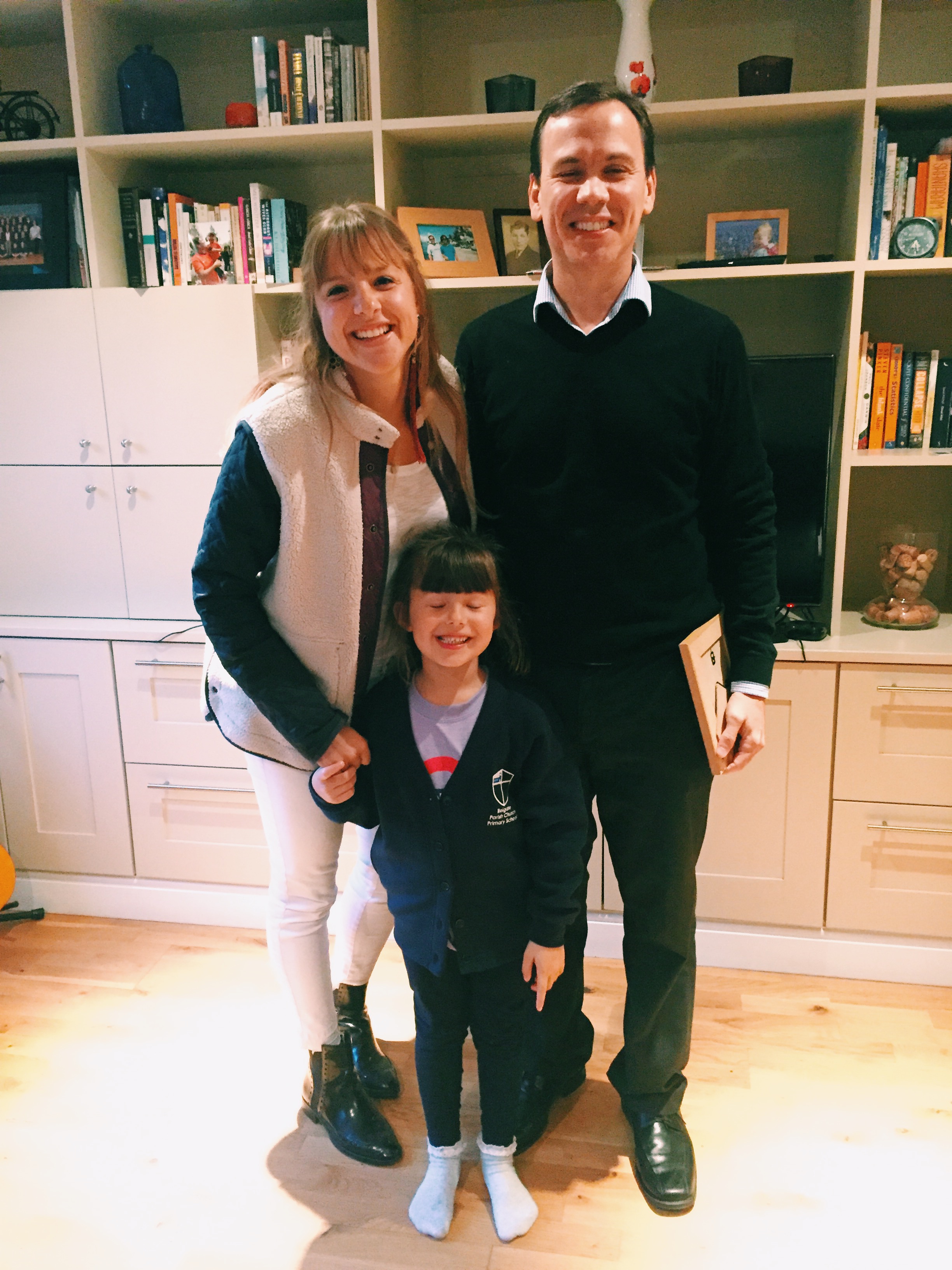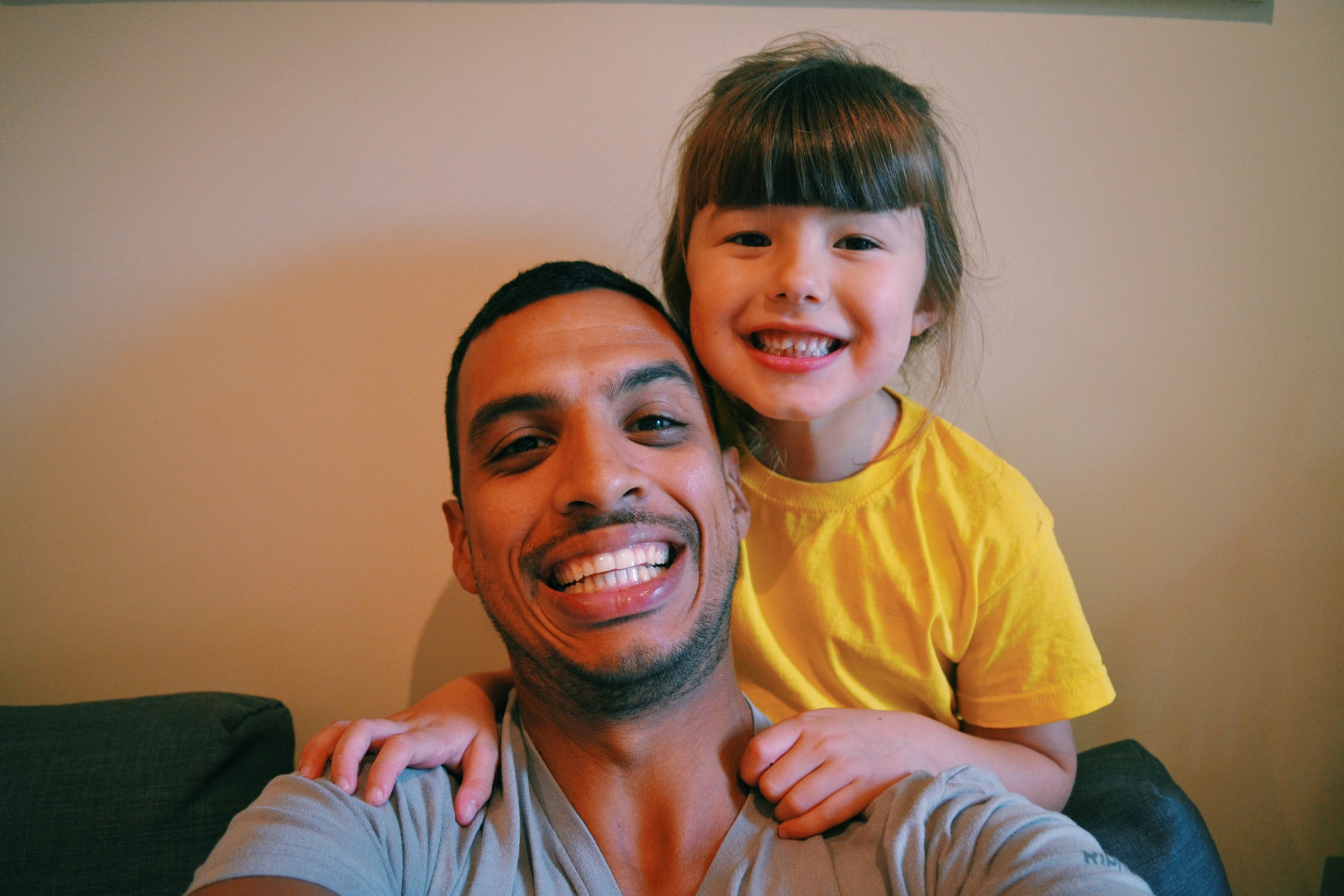 Where to Eat/drink:
Pubs – When in London, DO make sure to stop along ANY pub and grab a beer! Guille and I happened to love the atmosphere of people drinking and smoking outside pubs (and even though we don't particularly smoke) we thought it was fun to drink our beers on the street instead of inside the crowded pubs. We particularly loved the atmosphere walking along the Convent Garden area where we found lots of pubs and good times!
Gordon's Wine Bar – So this place is pretty cool and a BIG must when in the Trafalgar/ Embankment area! There's a pretty outside terrace, BUT the unique part of this place is the inside: it's a cave!! Considered one of the oldest wine bars in London (established in 1890), it's a great spot to drink some wine and share some food, but be warned: tables are in a first-come first serve basis, and it's a pretty popular local spot, so be patient or go early! Guille and I managed to score an intimate table and ordered a bottle of wine and a cheese platter with loads of bread. We had a marvelous time while we escaped the rain for a bit. Highly recommend this experience!
Mele e Pere – Delicious Trattoria in SoHo. After a couple of beers at a nearby pub, we started walking along the SoHo area trying to find a place for dinner and stumbled upon this Trattoria. We ordered some plates to share: Fried squid, portobello mushroom salad, mushroom & truffle oil risotto, swordfish carpaccio, and a side of focaccia bread. Everything was exquisite!
Covent Garden Market — Great market with lots of options when it comes to meals and shopping. We ended up grabbing some shroomburgers from Shake Shack along with some beers. There are really cool street performers outside, which was a great bonus!
Boro Bistro – French Bistro located right by the Southwark Cathedral and Borough Market. This place was so much fun! It has an INCREDIBLE terrace and ambience, we loved the décor and service + the food was delicious!!
Borough Market – One of the oldest food markets in London located in Southwark, Central London. (In 2014 it celebrated 1000 years!!!!) It's a great place to find a variety of food and drinks. We loved it! We bought some delicious Argentinian empanadas that were very yummy.
Electric Diner – Hip French-flavored American diner in Notting Hill area, right off Portobello Road and Market. We made sure to stop here and grab some food as 12hrs recommended on their London Guide, and we were not disappointed! Great selection of food and the décor was on point. We had the truffled mac & cheese, smoked trout Cobb salad (one of my fav dishes of the entire trip), kale caesar salad and as the Britts say-Chips (French Fries).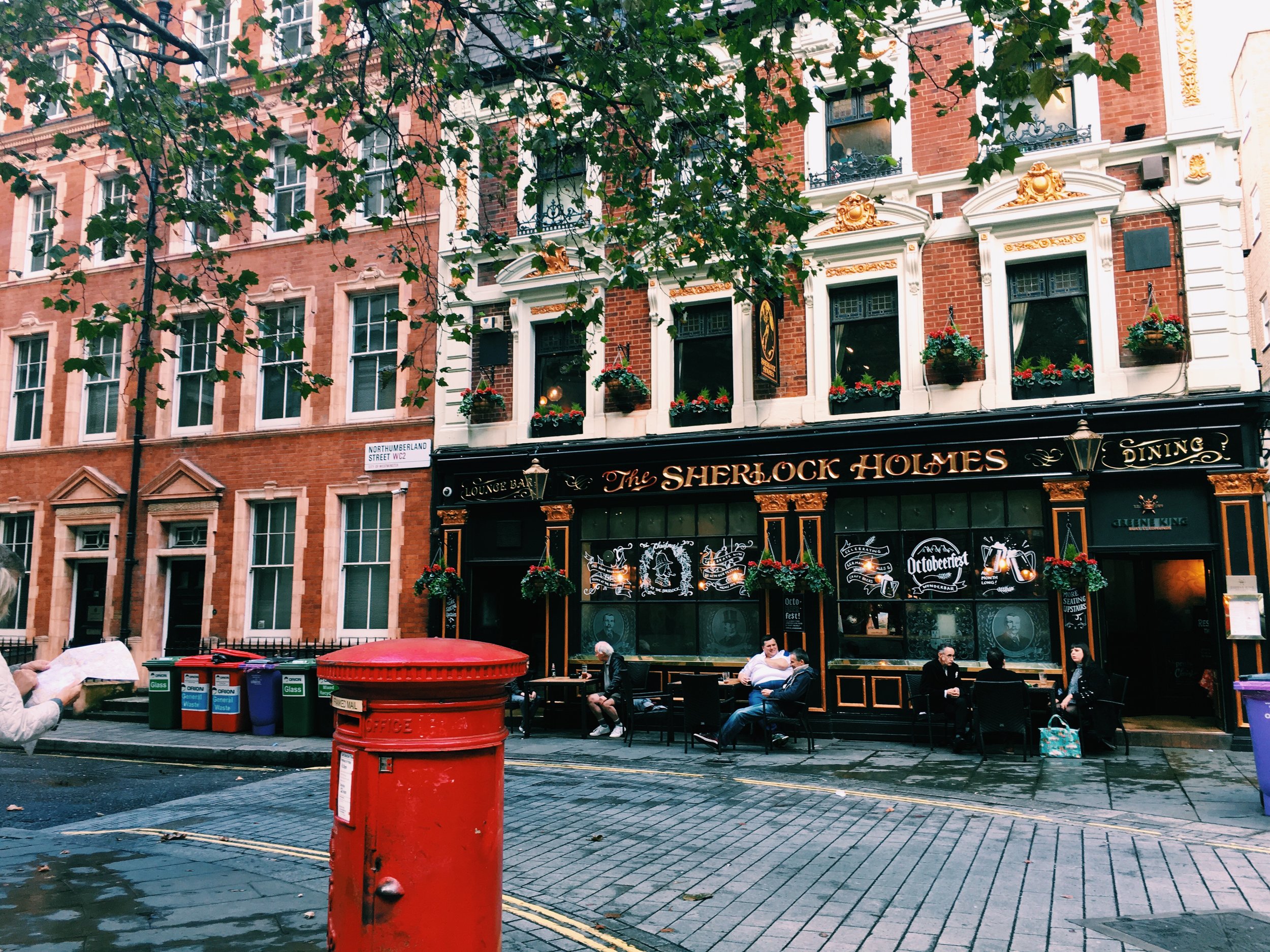 What to see and do:
The Palace of Westminster + Westminster Abbey – One of our favorite activities in London was taking an audio tour of Parliament (Palace of Westminster). We found it truly magical to start our visit there as we got to hear and understand a bit of the history and politics of England. It was a very unique experience walking along such an important site where so much has happened, and it made us understand and appreciate the rest of the city on a different level. Greatly recommend! We also stopped by Westminster Abbey, right across the street, and visited the outside grounds of the beautiful gothic church.
Trafalgar Square – Beautiful public square surrounded by shops, historic buildings, and the National Gallery Museum (which has free admission!). After taking the audio tour of Parliament, we walked by Horse Guards, snapped a quick photo and made our way to Trafalgar Square.
Piccadilly Circus + Carnaby Street — From Trafalgar, we headed to Piccadilly, saw the busy junction with its neon signs and video displays, and made our way to Carnaby Street, a cool pedestrian shopping street in Soho. There were a great variety of stores in Carnaby; we liked the ambience in Kingly Court, and also made our way to some vintage shops before stopping at a pub and grabbing some beers.
The Queen's Walk – A riverside walkway that takes you through the South Bank of London from the London Eye to Tower Bridge. This is a great walk as you pass many popular sights including the Oxo Tower, the Globe Theatre, and the Tate Modern.
St. Paul's Cathedral – As we walked the South Bank, we couldn't help and take a small detour when we made it to the Tate Modern as there is a really cool pedestrian bridge crossing the Thames River that takes you directly from the Tate to St. Paul's Cathedral. We saw the beautiful church and its surroundings and then headed towards the Tower of London.
Tower of London + Tower Bridge – The Tower of London is home to Crown Jewels, and a very historic castle rich in history. Adjacent is the iconic Tower Bridge, which we crossed to make our way to the Borough of Southwark.
Borough Market – Besides grabbing some food and really enjoying the atmosphere at the market, we also stopped at Cubitts, a spectacle shop right outside Borough Market. I bought a gorgeous pair of handmade sunglasses! #ImObsessed. I recommend making sure to stop here if you're interested in getting a new pair of prescription glasses or sunglasses. The staff was outstanding, and they had a great variety of handmade frames and designs at nice prices!
Notting Hill – The Notting Hill area located in the North-West of London is a quite charming part of town with its picturesque colorful painted houses, antique shops, and markets. Make sure to set some time apart and walk around this cool area.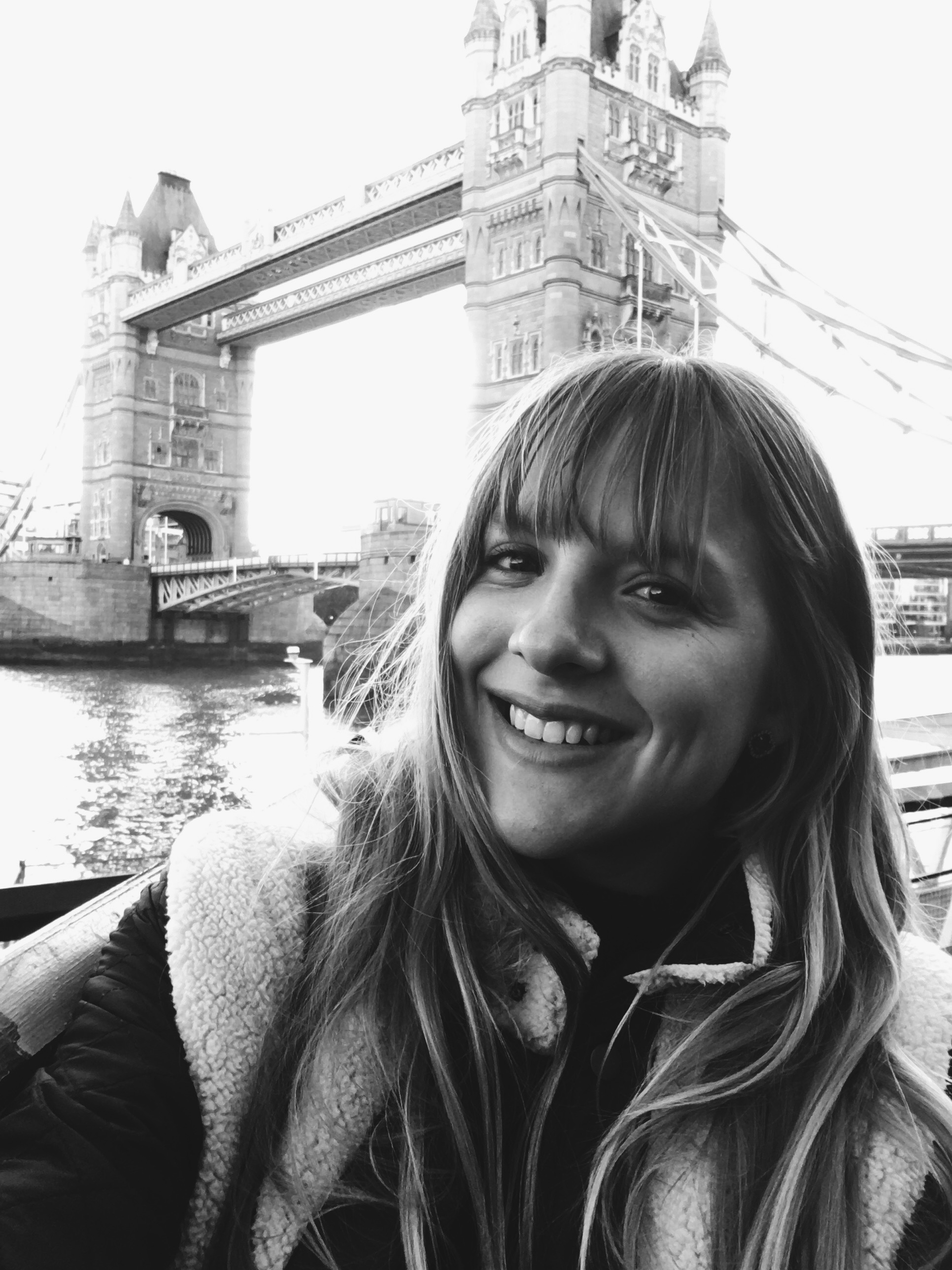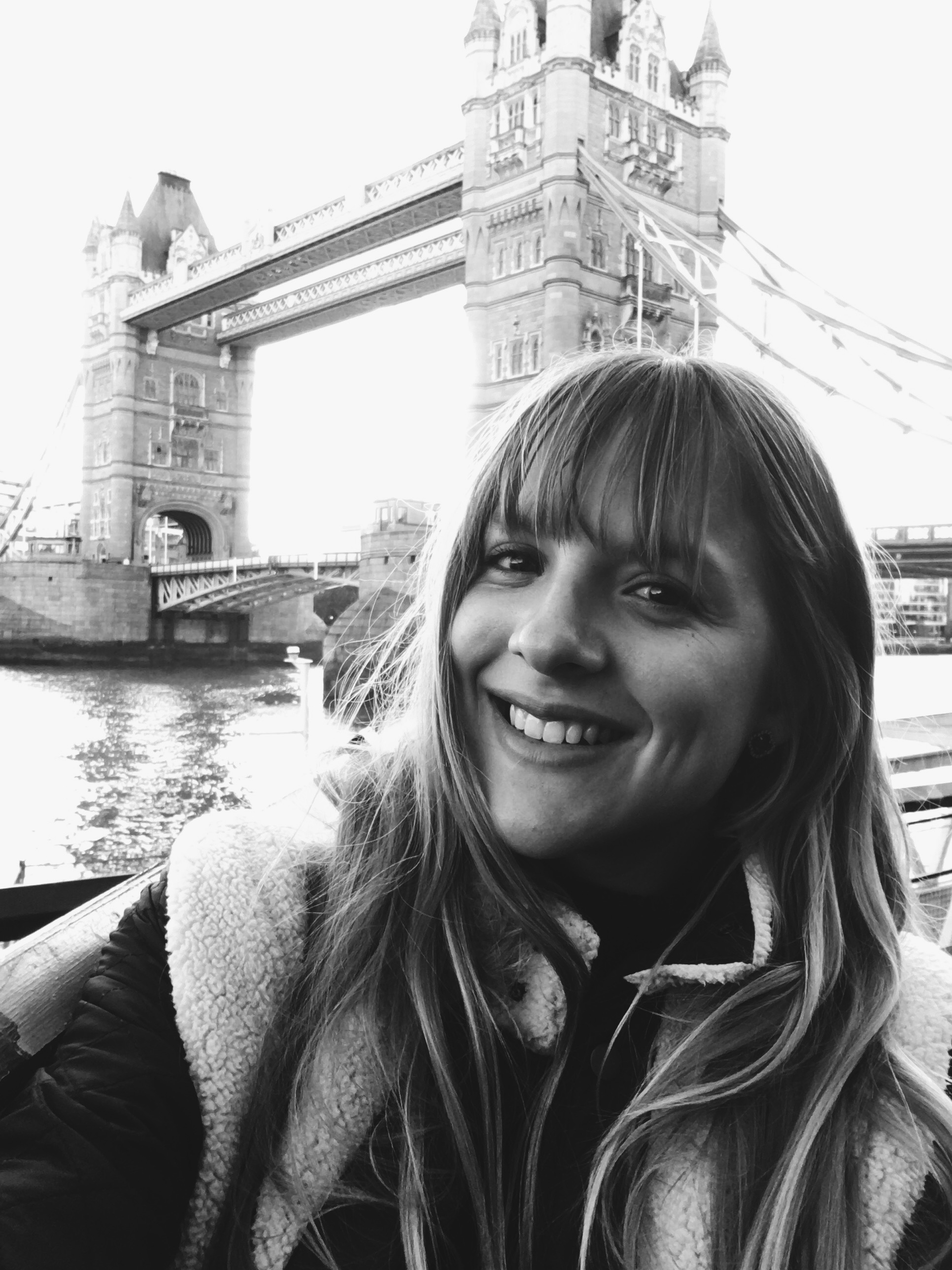 A couple places and activities I will try to do on my next visit are:
Churchill War Rooms – Museum showcasing Prime Minister Winston Churchill's secret underground headquarters from where he worked and lived during WWII.
Changing of Guards Buckingham Palace – Great tradition and ceremony taking place most days of the year. Unfortunately, there was an event during our time in London and there was no ceremony, but we will make sure to catch this spectacle on our next visit!
Afternoon Tea – On our next visit we will to set-apart an afternoon and enjoy this great and popular tradition of drinking a variety of teas, coffee, finger food, and even some champagne.
Camden Town + Market – Another popular borough of North-West London supposed to have a great variety of antique and vintage shops, a cool market, and overall a great place to go visit!
Thanks for reading and make sure to share! Let's keep Collecting Moments!
CHEERS!