montmartre Photo Diary
Quartiers De paris - a Day in the Parisian Hills
I have to say our day spent in Montmartre was one of the best days because we simply got to enjoy the cute little streets, do some vintage shopping, eat and finally visit Sacre-Coeur (which in my opinion has the best views of Paris!)
We started our morning off with some thrifting. We figured that with Montmartre's rich artistic and bohemian history, it would be a cool place for some vintage finds-and we were right. Instead of doing the typical touristy trap stuff or just heading straight uphill to the basilica, we enjoyed strolling through the cobblestone streets, stopping at every interesting shop we found and scoring some cool things along the way. You can read more about our vintage shopping experience on this post.
Then, we sat down to one of the yummiest lunches we had at Soul Kitchen. This place was nestled in a quiet corner and offered some of the best vegetarian options we saw on the whole trip.
Finally, we made our way to Sacre-Coeur. We went up the endless steps and were greeted with a beautiful panorama of Paris (and the best breeze!)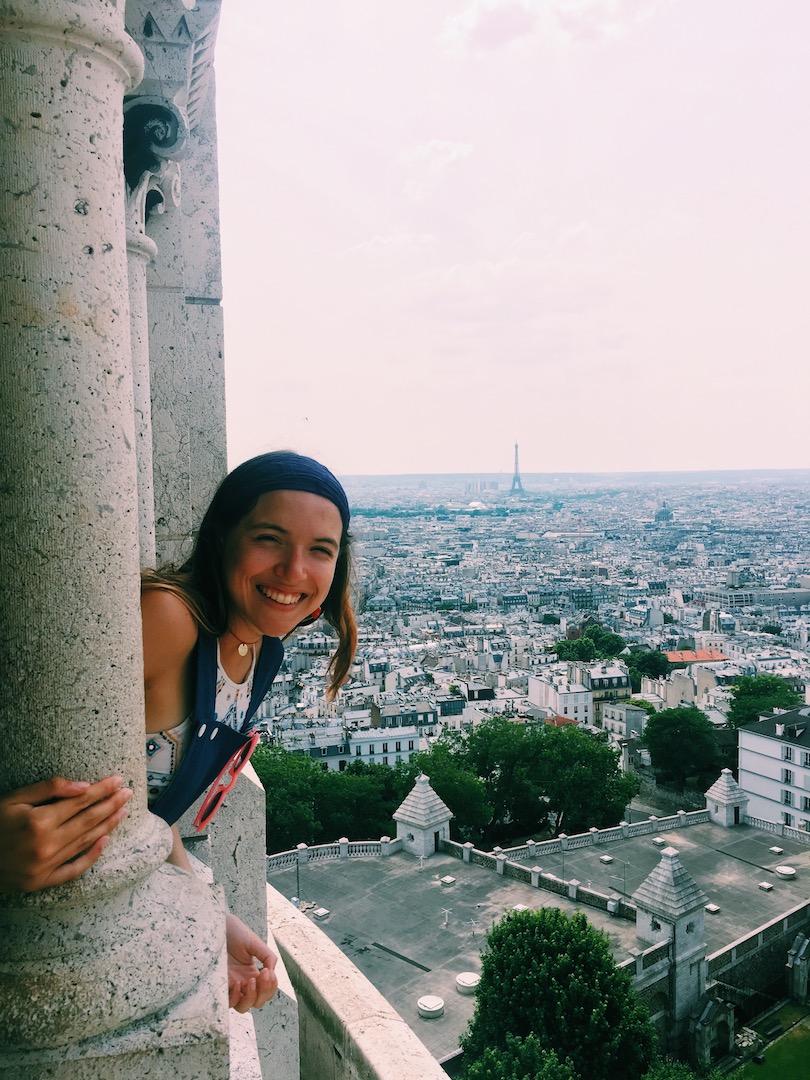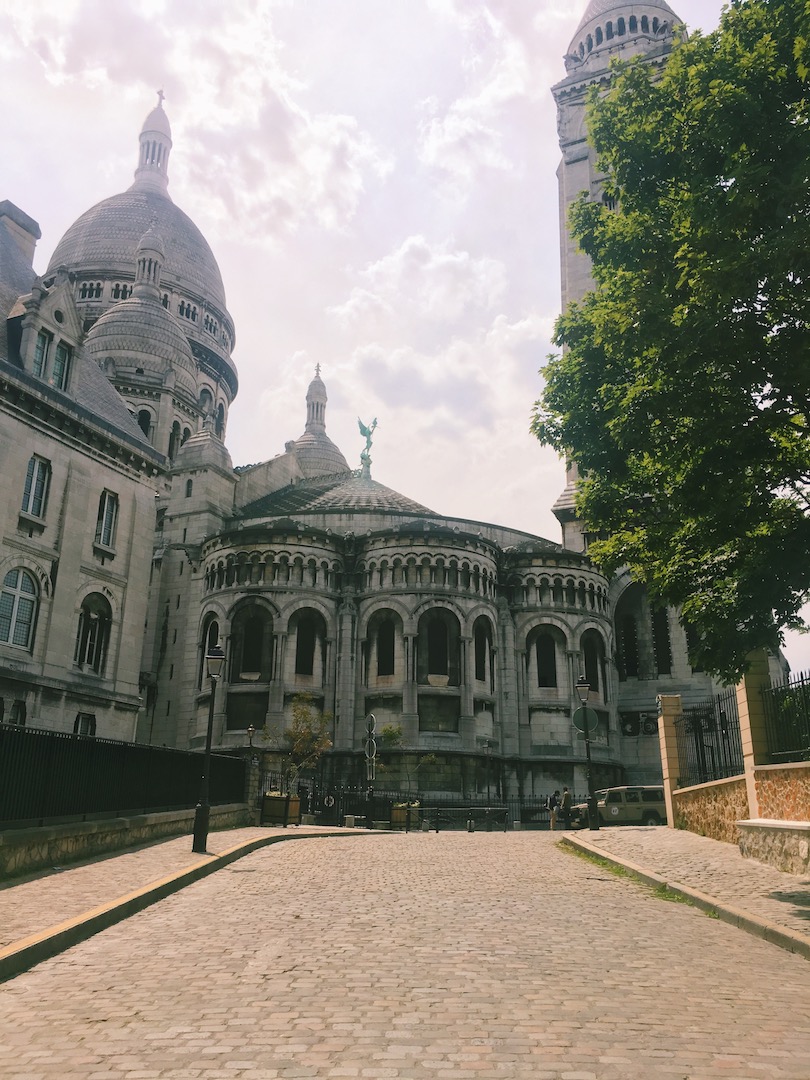 It was a very laid-back day and we enjoyed every little bit of it.
Xoxo- Andreina