ROXY Fitness - Huntington Beach
RUN + SUP + YOGA
#ROXYFITNESS
Two weeks ago, I participated in a very fun fitness event down in Huntington Beach hosted by Roxy. The event consisted of a 1 mile SUP race followed by a 5k run and ended with an hour of yoga. It was a great way to spend my Sunday morning and a completely different type of meet up for me as I usually stick to more indoor boutique studio/workout events. And I have to say I LOVED BEING OUTSIDE.
Now, a little about the events: The Roxy Fitness Events started back in 2015 with the goal of bringing girls and women together to work out, encourage one another and support a healthy lifestyle while having fun (or as Roxy describes it, "girls coming together to exercise their right to have fun"). The events takes place in over 18 different countries with an attendance of over 16,000 participants throughout all locations, and they're truly a great way to get your sweat on.
These are some of the things I liked about attending ROXY Fitness:
It's by the beach - I love how ROXY was able to combine their beachy vibes and surfer brand to bring together a larger audience and merge the different lifestyle of runners, yogis and surfers all in one event.

Affordability - One of the highlights of ROXY Fitness has to be the price. To register to each workout (SUP/RUN/YOGA) the cost is only $5/pp, meaning I paid $10 to register in the 5k+yoga. I spent a wonderful Sunday morning exercising and received a goodie bag as a souvenir with a #ROXYFITNESS hat, yoga towel and bag. Also, it's important to mention that they had sponsors giving out free samples of granola bars, yogurt, water + promotions/discounts on products.

ALL LEVELS - Lastly, this event is for EVERYONE!. No matter your level of endurance, you can choose which event to be a part of and always go at your own pace. Now, I will say that the first half of the 5k run was on the sand, and I was just being too competitive and unprepared, which resulted in toenail injuries #totalrookie. Lesson learned. Focus more on having fun and less on how long the 5k takes me! Lol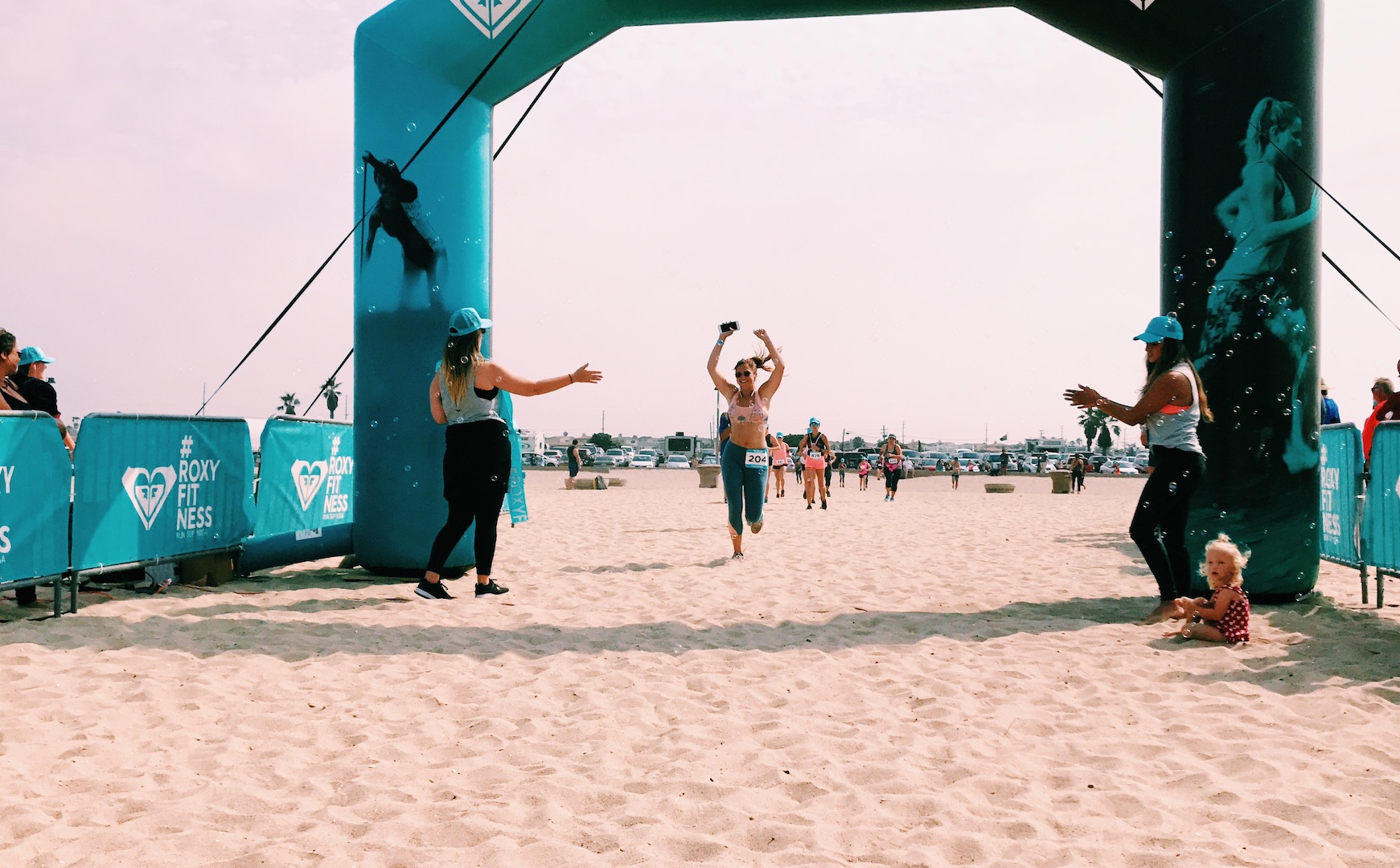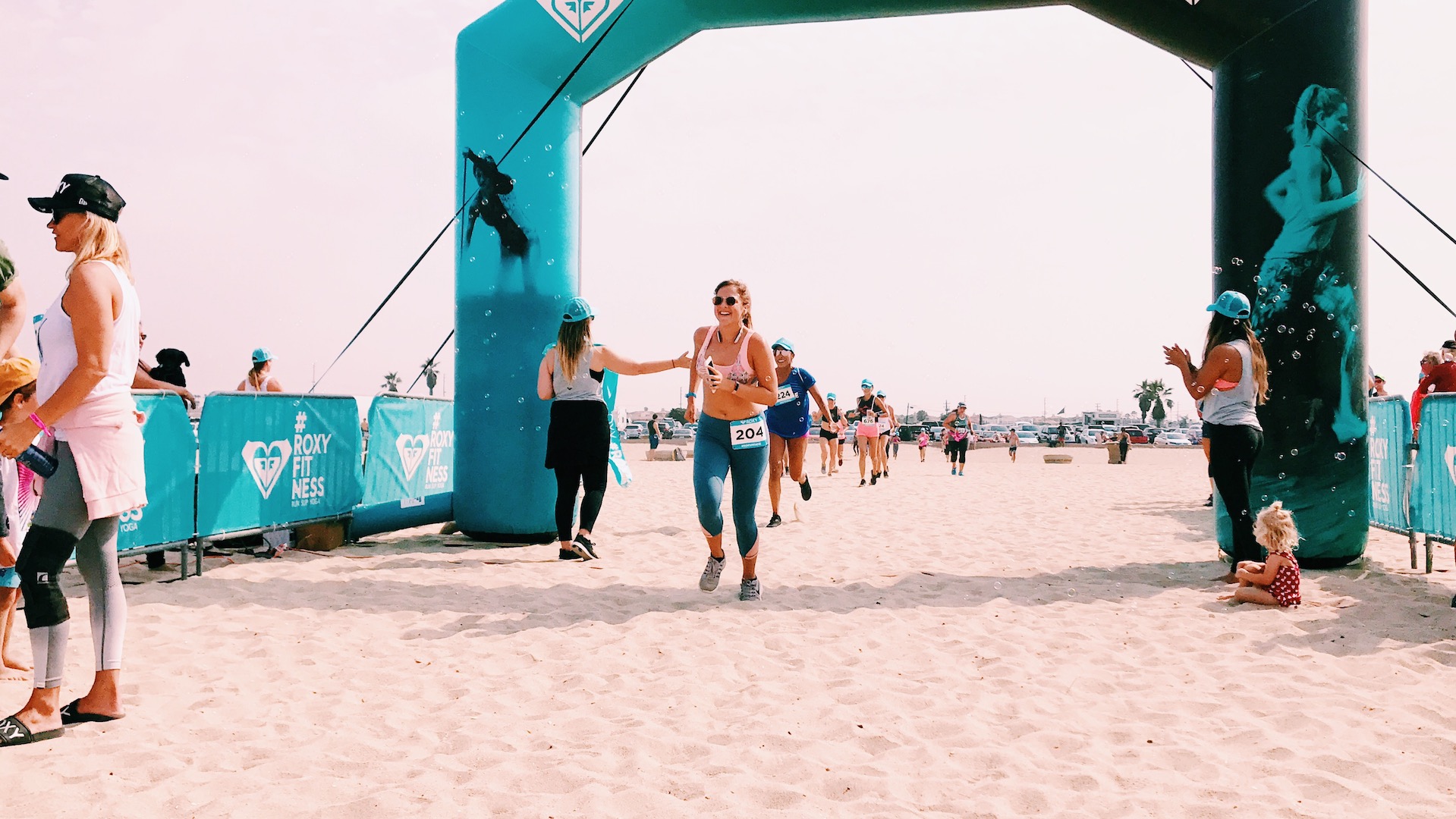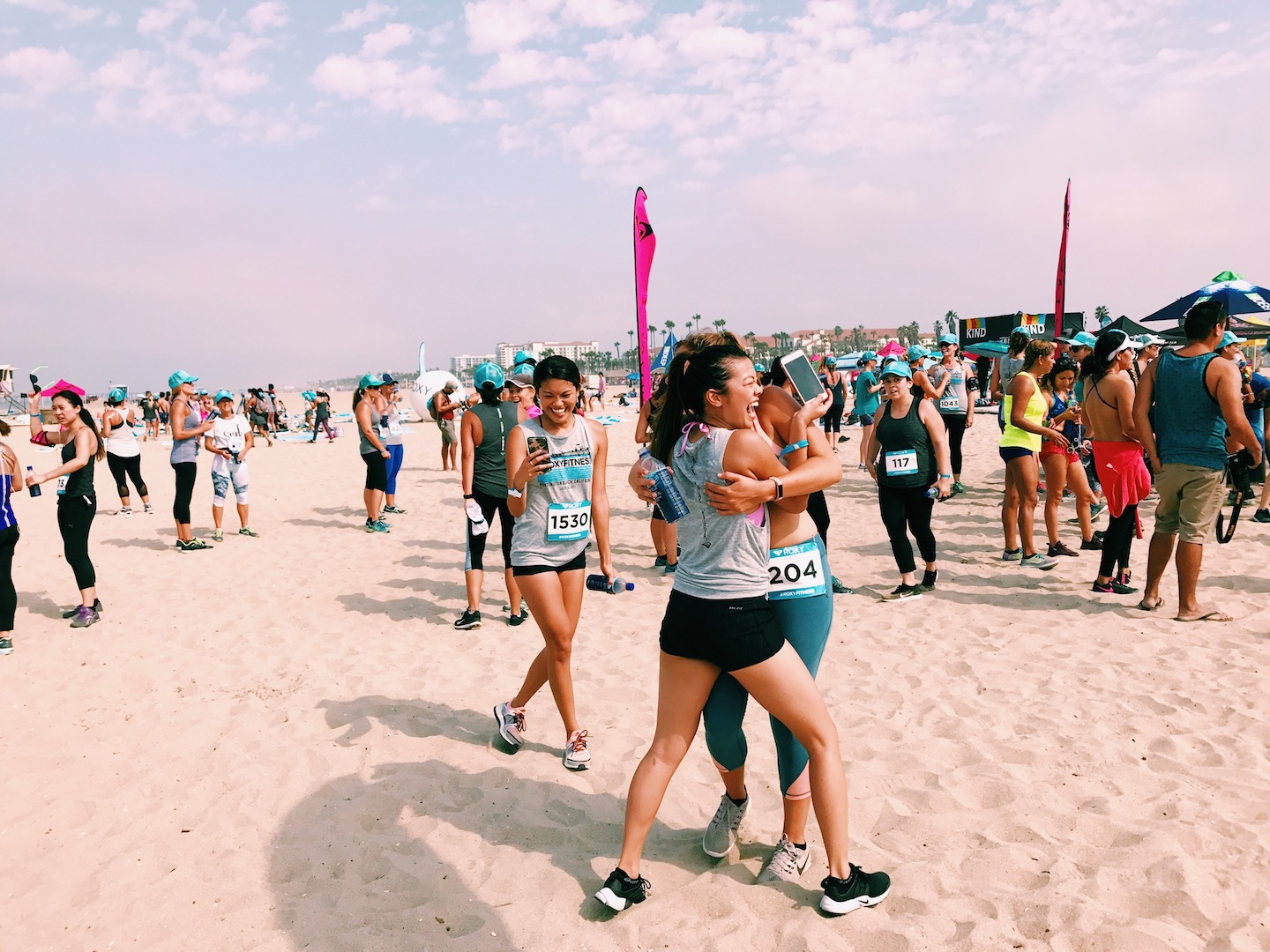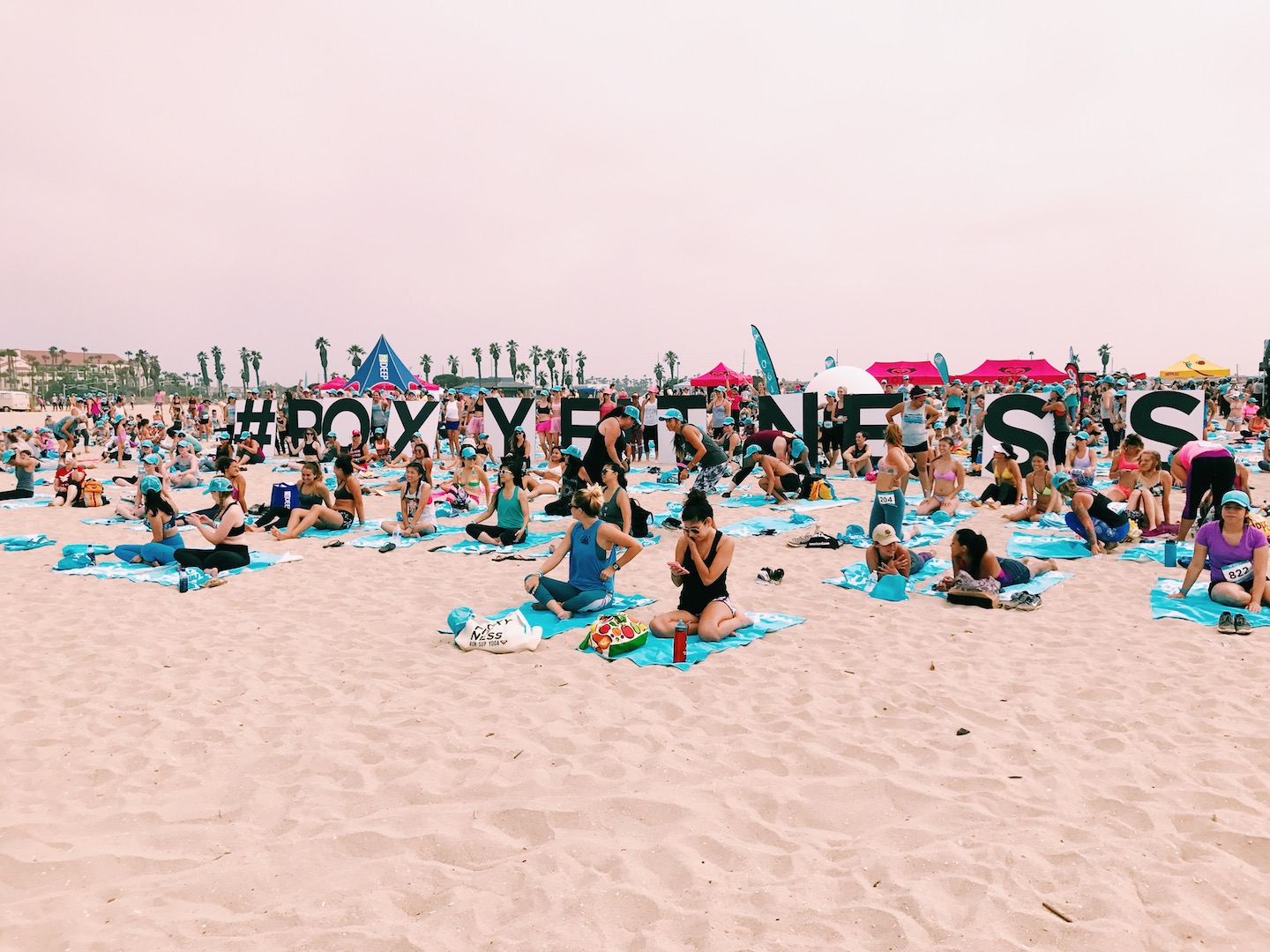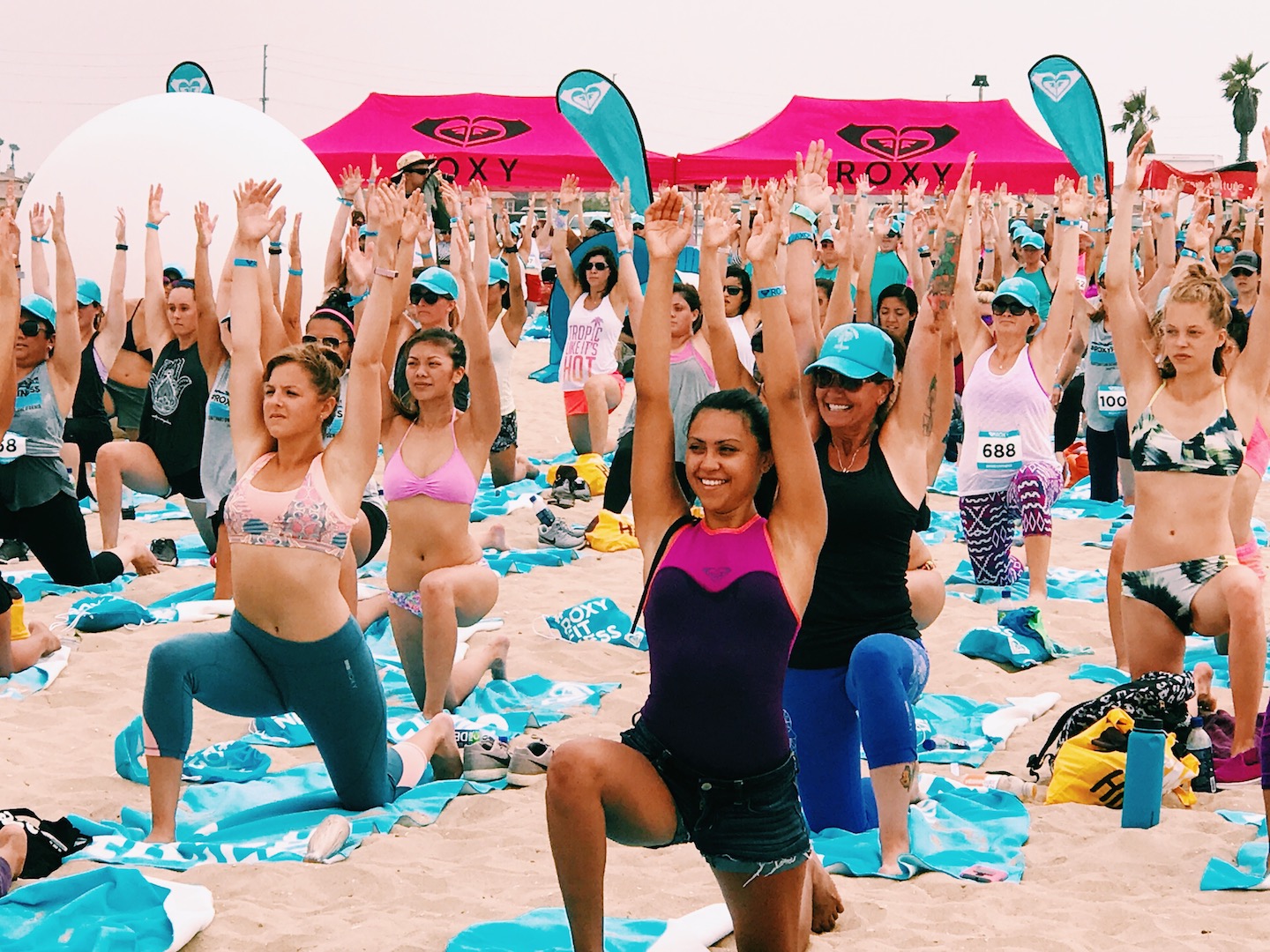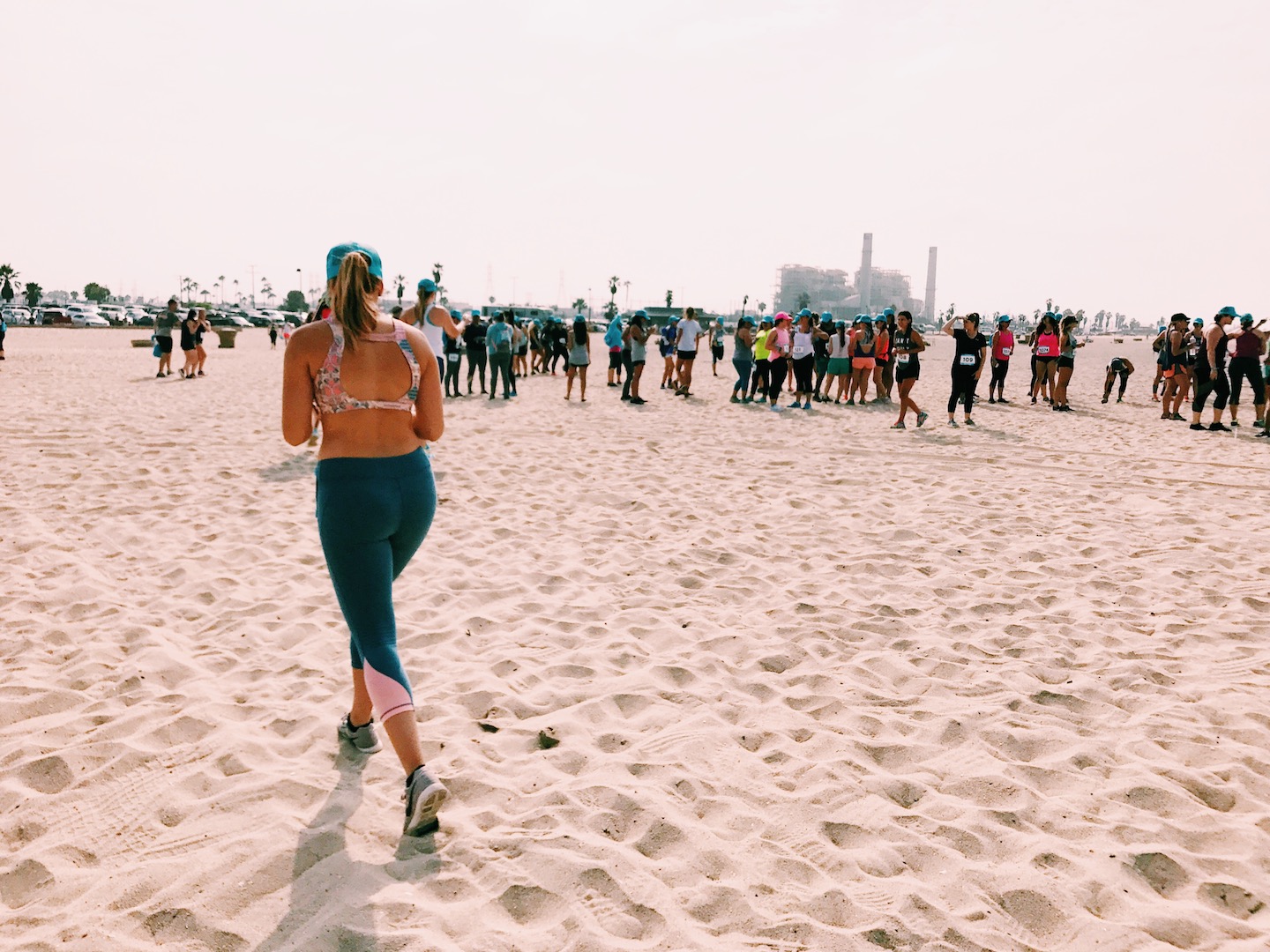 Overall, this is definitely worth attending and I encourage you to go on their site and checkout when they'll be hosting one in a location near you OR at a fun destination you can travel to.
Xoxo- Andreina