Sweating it out at Barry's Bootcamp
Full Body workout + fit friends + treats
If you ask me, there's no better way to enjoy your weekend than spending it with friends, and this past Saturday Laurianne and I were lucky enough to co-host our L.A. fit baes at Barry's Bootcamp in Venice Beach and sweat.it.all.out together. It was insane! Besides smashing a rad workout, we also had delicious treats and goody bags waiting for us thanks to our amazing sponsors! It was such a fun day and I truly want to thank all of you beautiful souls that made it possible!
First, little recap of the day and about Barry's Bootcamp classes.
If you've ever been or heard of Barry's Bootcamp classes, you know they're known to be an intense workout that will kick your butt. Well, this is TRUE. Barry's is a high-intensity 50min workout focused on a mix of interval training and strength training. The classes are hard and are meant to push you to be better and get stronger each time, BUT - fear not! You can complete a Barry's class no matter your level - you can always go at your own pace or choose to do double floor routines (weights) if you don't feel like running. I can guarantee you that either way you will burn a ton of calories and get a great sweat sesh out of it!
Another cool thing about Barry's is that you will never be doing the same workout as they change all the time + you can pick to work on specific areas of your body since they have targeted workouts each day of the week (i.e - Monday's are focused on arms +abs, Tuesdays are butt and legs, Wednesdays are chest, back and abs, Thursdays are hardcore abs & Fridays, Saturday and Sundays are the full body workout).
We did our event on a Saturday, thus we completed the full-body workout led by Sean (@getbodybysean). I honestly believe that if you're going to try Barry's for the first time, you should complete the full body workout. This way, you'll truly get a jist of what it's all about + get to work on each area of your body.
Our instructor Sean was so much fun! I loved the music, how much he encouraged us to push a little more each run and each rep + he had some pretty rad dance moves. Thanks Sean!
Also, we chose to do our event at our local Barry's which recently opened in our very own Venice Beach neighborhood. The space is seriously awesome with a large stretch area on the the top floor, great locker room, showers and amenities and the cool space comes all together complemented by the Barry's Fuel bar. There's plenty of free parking and the staff is so nice!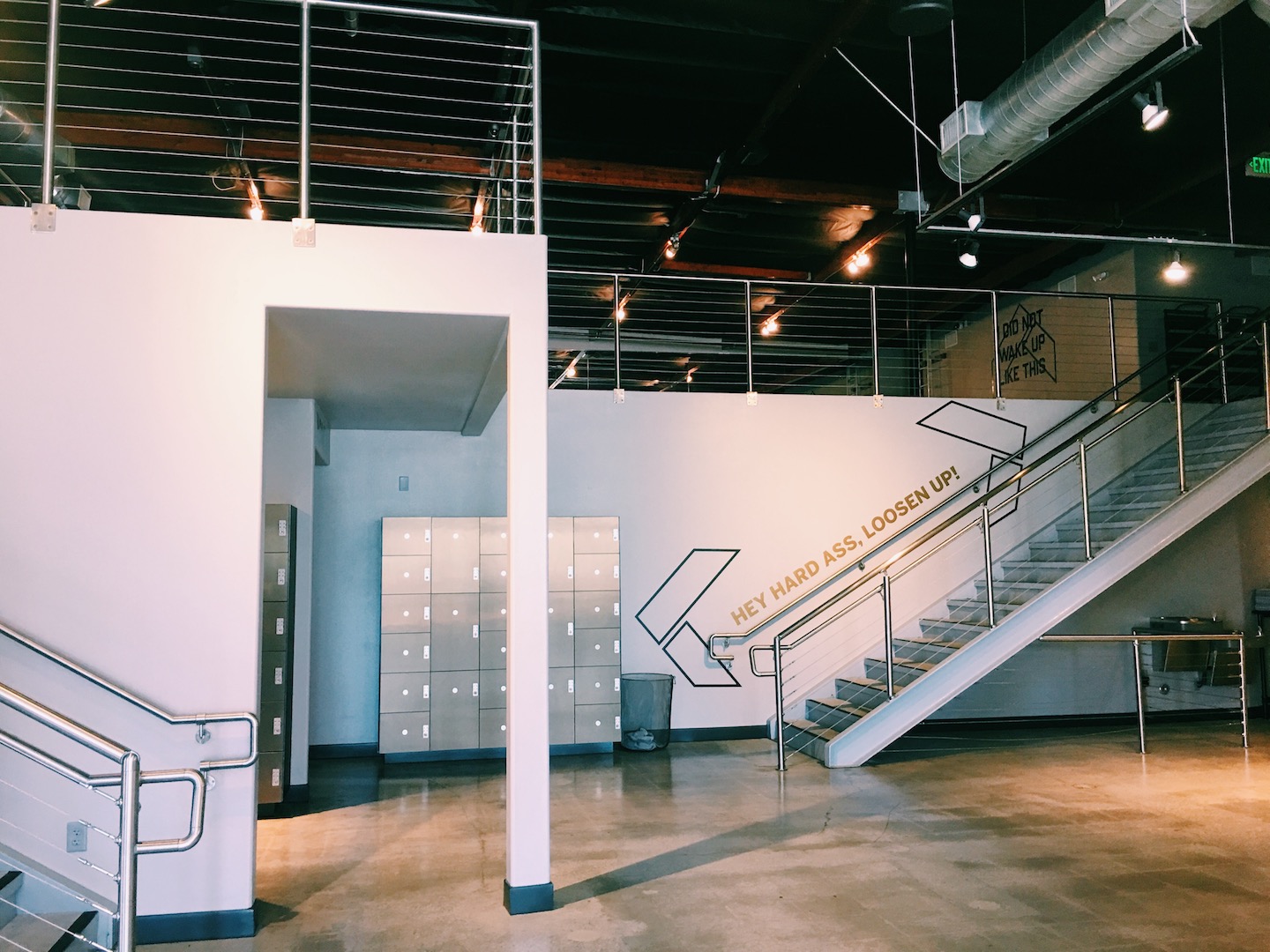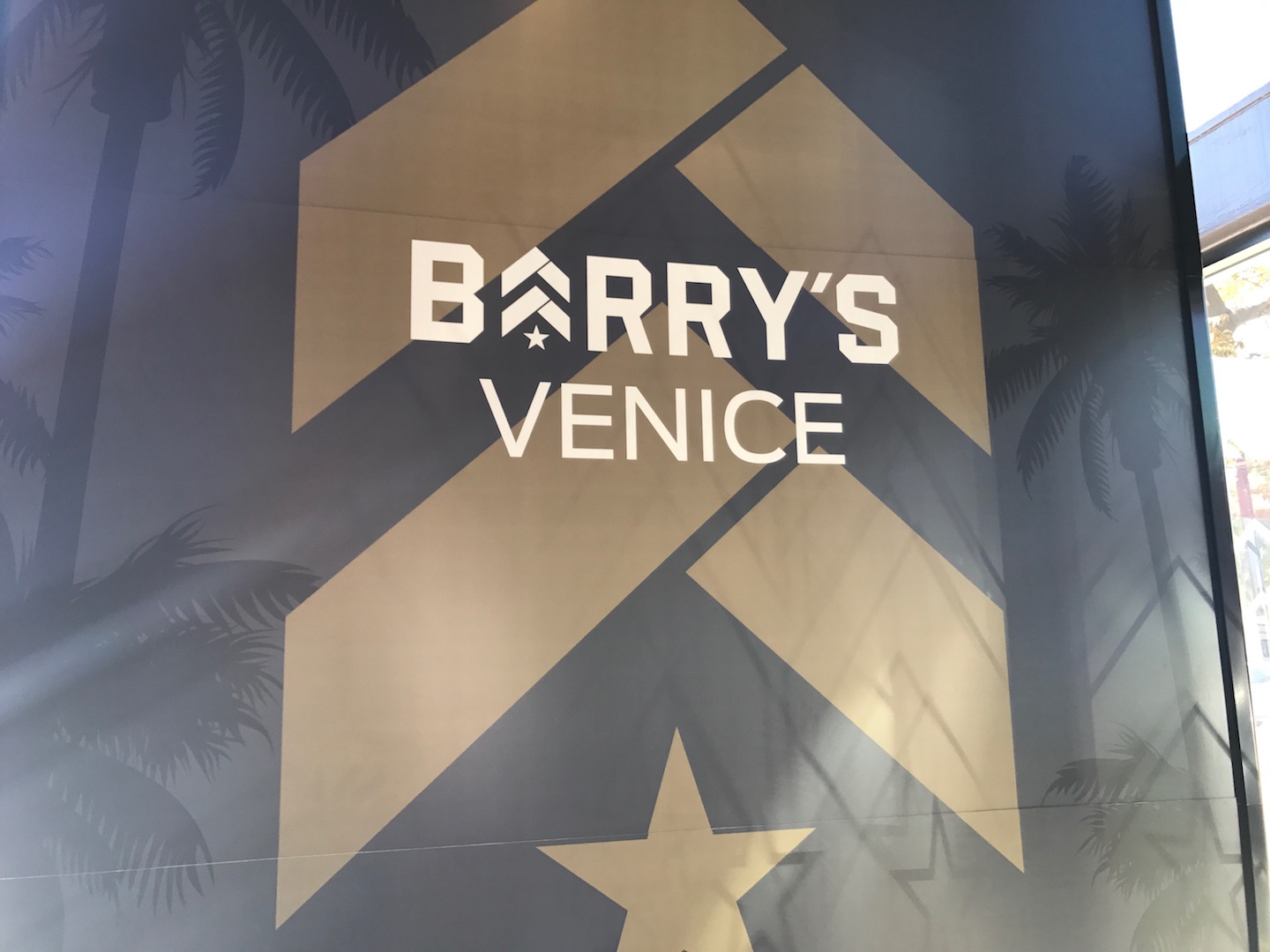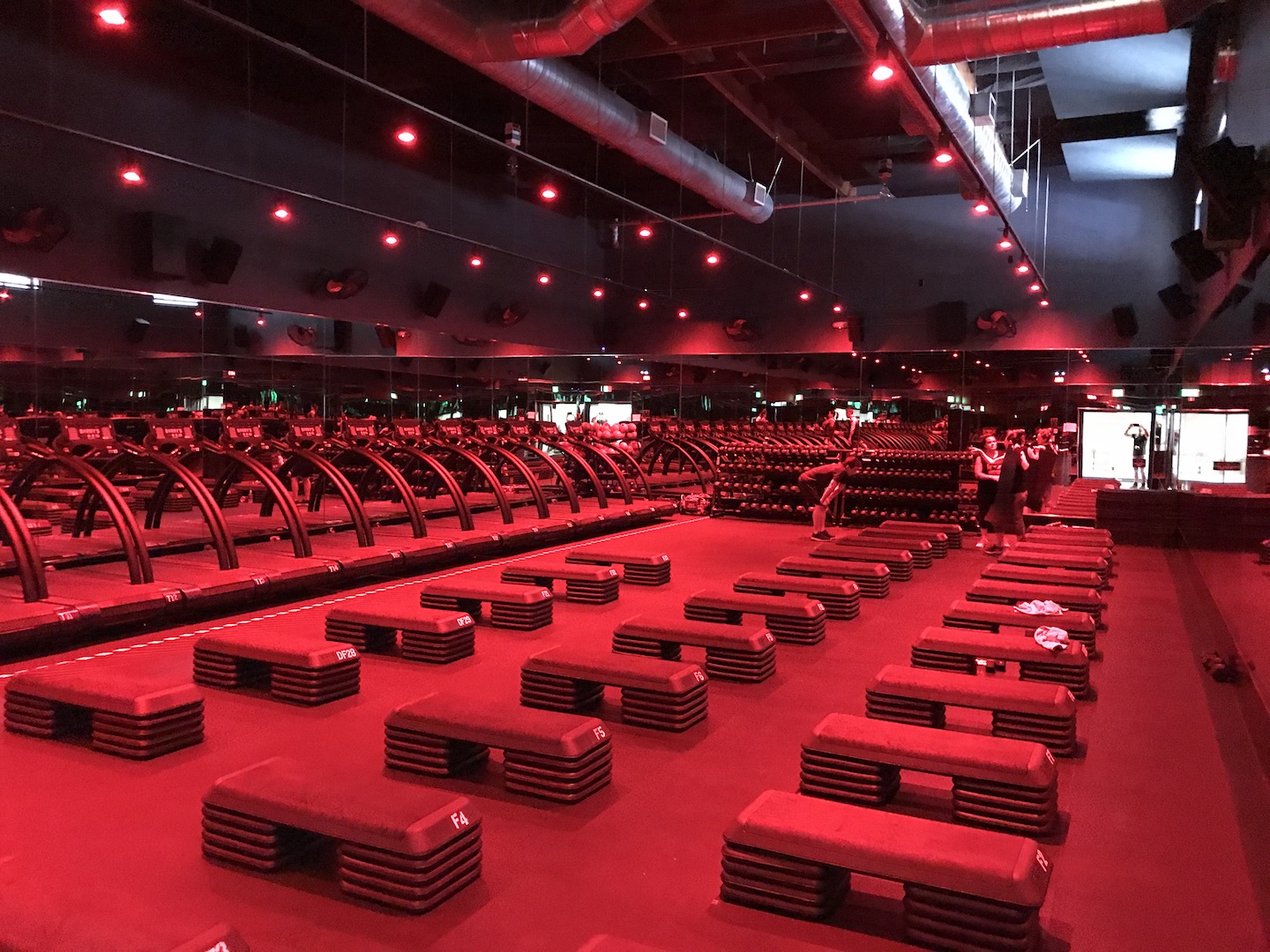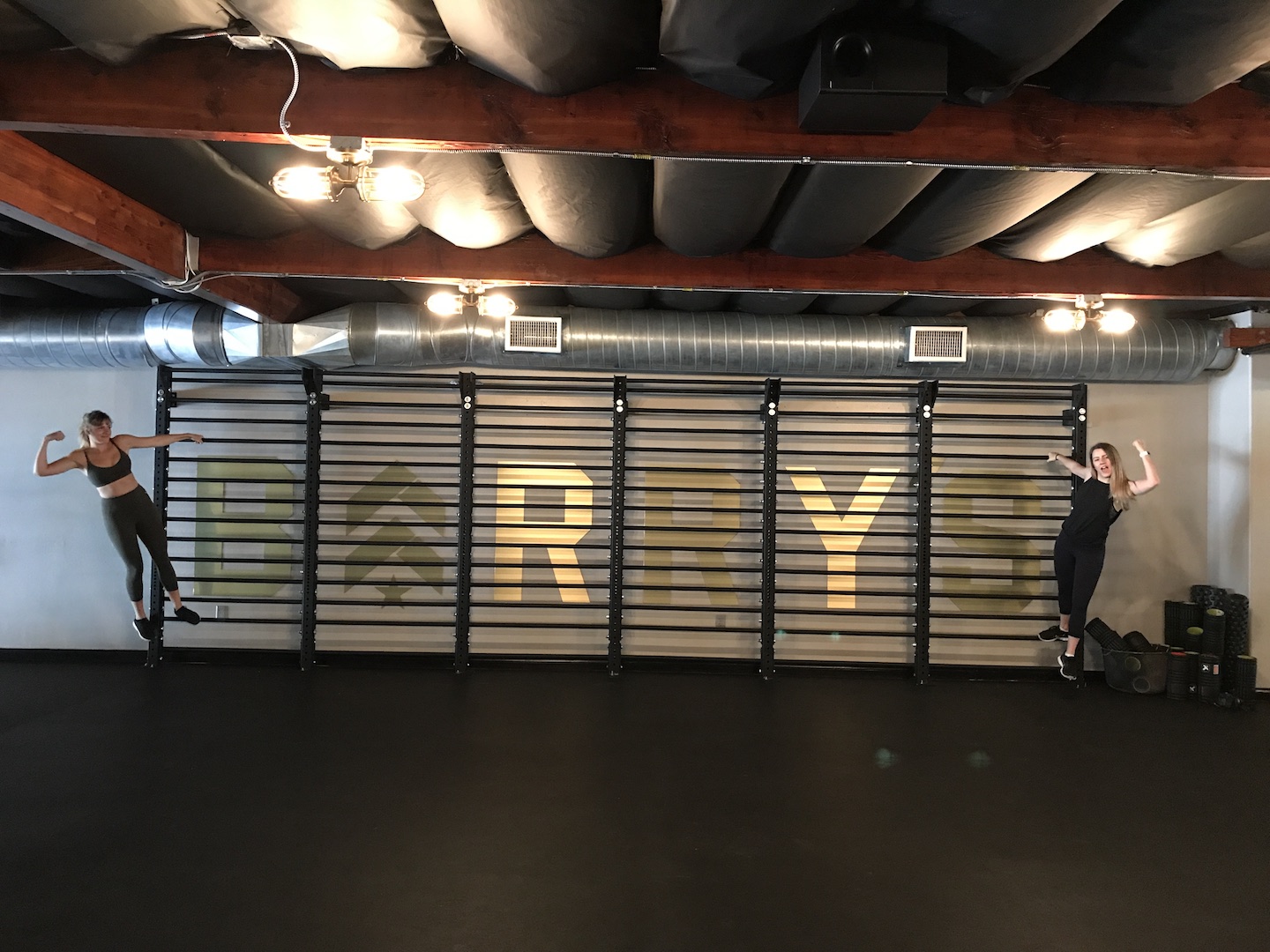 Now, shoutout out to all our Sponsors!
As I previously mentioned, after our workout we had incredible treats waiting for all of us. I want to give a huge thank you to all our lovely sponsors for making this happen.
Nekter Juice Bar - Nekter provided us with a our very own pop-up acai bar! It was so yummy and perfect after such a sweaty workout. We had the option of making our own acai or pitaya bowls with delicious toppings such as coconut, strawberries, blueberries, bananas and granola. It was seriously such a nutritious and fresh snack & a great way to consume our daily dose of healthy fats, antioxidants, fiber, calcium and vitamin A.
Barry's Venice Fuel Bar - Besides giving us the chance to host our fit friends for such a fun workout, Barry's also had samples waiting for us of their most popular smoothie from their Fuel Bar! The Barry's and Brunch was extremely filling and had the great ingredient of whey protein which we all needed after such a tough workout to ensure our muscles recovered in the best way possible!
Then, we each had amazing goody bags to take home filled with healthy & nutritious snacks!
Hum Nutrition - Hum provided us with the actual bags to fill with all our snacks (thanks so much!) + a coupon with a discount code for us on our next purchase + packets of their raw beauty green superfood powder. Now, these powders are filled with 39 beauty detox superfoods which help improve your energy, support radiant skin + boost your metabolism!! The Tahitian Vanilla and Berry Infusion flavor we received is the perfect combo to add to your smoothies or pair it with your favorite drink- I like it with almond or cashew milk.
NuttZo - The organic Nuttzo Chocolate Peanut Pro 2go packs are such a convenient snack to have with you when you're on the go. The chocolate hazelnut butter tastes delicious and it's made with 10 different organic ingredients including 7 nut & seed butters each carrying amazing healthful benefits. I like to eat mine with sliced apples or honestly just straight out of the packet! Lol
Vital Proteins - The Collagen Peptide Sticks are such a easy and beneficial way to add protein to our daily diets and ensure we maintain our bones and joints healthy. You can basically add it to any of your favorite recipes or drinks plus if you're needing some new recipe inspo, Vital Proteins give you plenty on their site. Also, if you're new to this new fabulous trend of adding collagen peptides to your diet, don't sweat it! Head on over to their site and see how beneficial it really is and how to incorporate it to your lifestyle.
4th & Heart - Ghee is one of my new discoveries thanks to my lovely co-host, Laurianne, and I'm so happy we got to share it with all of our friends. If you're not a familiar with what it's, 4th & Heart does a great job explaining here. But, basically is butter without the lactose making it richer in healthy fats. I truly love how easy it is to incorporate to any diet type and the best part is it's versatility as it comes in such different flavors. The Madagascar Vanilla Bean flavor we each received goes great with oatmeal, muffins, or anything really and adds such richness and flavor. Love it!
Salba Chia - Salba Chia Seeds are another perfect way to add whole foods to your diet in such a simple way. (sense a pattern here? Yes, all of our sponsors provide us with great and simple solutions to maintain a healthy lifestyle! #score) Salba Chia provides us with omega-3, fiber, antioxidants, vitamins and minerals and you can honestly add them to anything you consume!!!
Elemental Superfoods - Elemental Superfoods provided us with their Superfood Seedbars and we are crushing hard on these. They are made out of organic, raw, gluten free, dairy free ingredients with no genetically modified organisms, sweetened with organic raw honey, and with no refined sugar! Whoah, that is correct, they're amazing. They're truly so tasteful and work great as a pick-me-up at any time of the day.
So, thanks again to all our rad sponsors! If you attended our event, make sure to give them a shoutout and special thanks on your social media channels for providing us with all the yumminess AND if you're reading this and didn't know about these fabulous brands, go to their websites, their social media channels and fall in love with their products just as Laurianne and I are. :)
Xoxo - Andreina
P.S. - If you weren't able to make it to Barry's this past weekend, but still live in the area, make sure to shoot an email to our lovely friend Salema (salema@barrysbootcamp.com) and mention Laurianne and I to get in on some amazing specials! :)