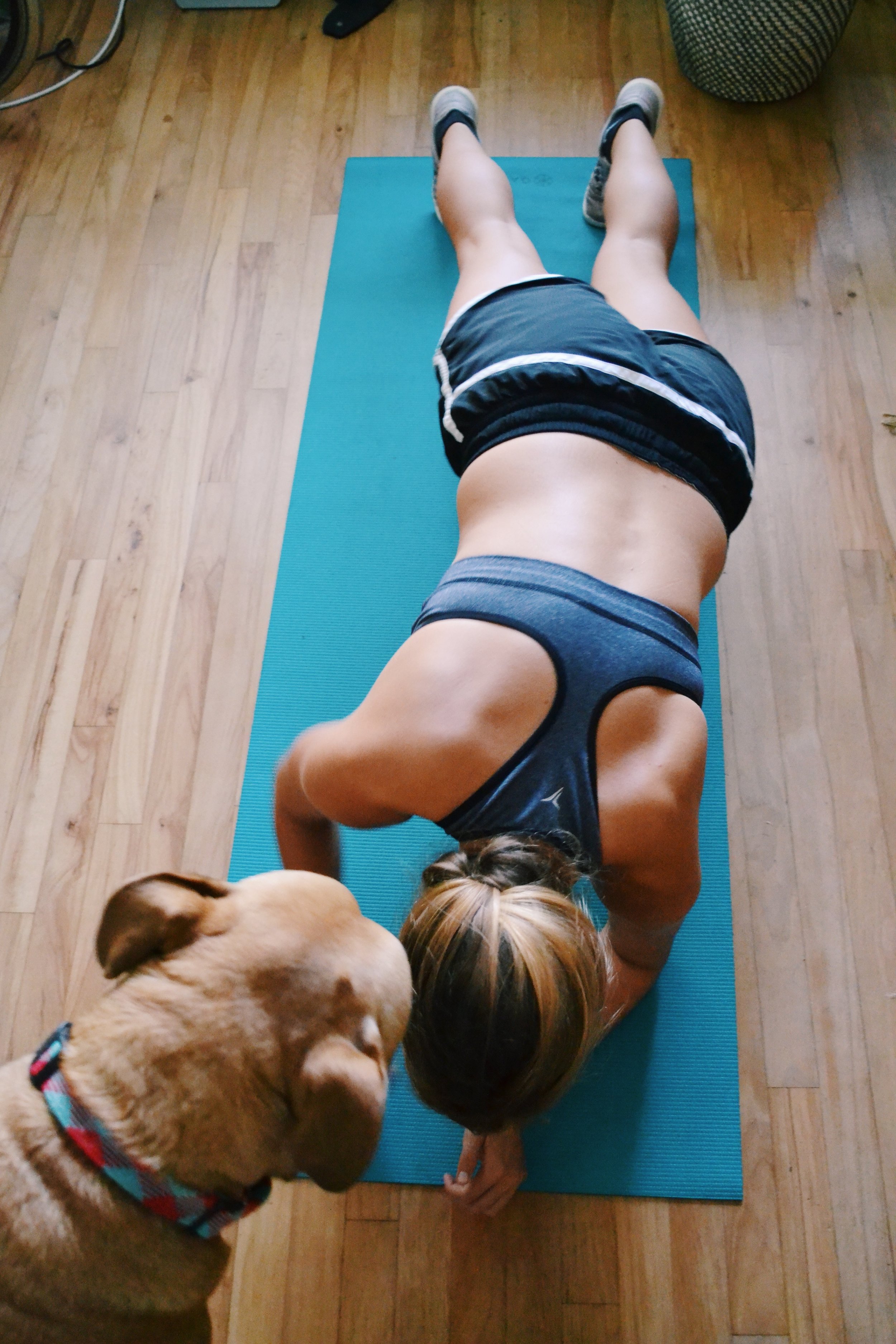 So the BBG 12 week challenge with Kayla starts tomorrow January 9th!! I'm so excited! As I've mentioned before, I've been doing Kayla Itsines' Bikini Body Guides for almost 8 months now (with a few breaks in between!) and I'm looking forward to re-starting tomorrow with all of the BBG community which is so motivating and encouraging.
With this new challenge, I will also be adding some personal challenges to my workouts such as increasing the weights, trying to complete more reps AND most importantly I will be incorporating at least two HIIT (High Intensity Interval Training) sessions per week. I've been experimenting with adding HIIT to my BBG routine and trying to find quick and easy ways to complete them, and I've found myself going back to three simple and basic HIIT routines that I will share with you in case you would also like to add them to this new 12 week BBG challenge!
Make sure to ALWAYS warm up and stretch. This is key to taking care of your body and not obtaining any injuries!! (You can always run in place, jump rope, or go for a quick walk as warm-ups before completing your HIIT workout!)
HIIT routine NUMERO UNO
50 High Knee Twists
50 Mountain Climbers
50 Ab Bikes
50 Jump squats
Repeat it 4X!!
*Tip: time yourself and see if you can beat it next time!
HIIT routine NUMERO DOS
Set the timer for 15mins
5 Burpee Tuck Jumps
30 sec rest
Repeat (Try to complete a min of 10 reps, but as many as possible in the 15mins)
*I know - just one move! This was a GREAT HIIT workout suggested by My Sweat Life on her IG and I added my own twist.
HIIT routine NUMERO TRES
25 snap jumps
50 180 squat jumps
50 jumping jacks
1 min plank
Repeat 3X
Let me know if you try any of these HIIT workouts and how it goes for you!
We got this #BBGbabes
Xoxo- Andreina