Puerto Escondido Travel Guide
I love Mexico as a country: the food is great, the people and culture are amazing, and there are vibrant colors everywhere! The state of Oaxaca is definitely a great place to experience a bit of everything, and that is why we chose to explore Playa Zicatela in Puerto Escondido, Oaxaca.
Playa Zicatela is a 3 km, laid back, small surfer beach spot on the Pacific coastline one must go to when visiting Puerto Escondido. It has many cafés, bars, and restaurants along the beach and a very cool vibe overall. Surfers love it, as depending on what time of the year you visit, waves can be rad (P.S - It's known as the Mexican pipeline), but no need to worry, as there is plenty of fun for everyone, surfers and non-surfers alike.
We decided to go there to get the great experience of eating and drinking on the beach without the expensive costs of tourist traps in other beach cities in Mexico, catch some waves, and most of all, collect some memories of a fun weekend getaway. MISSION ACCOMPLISHED!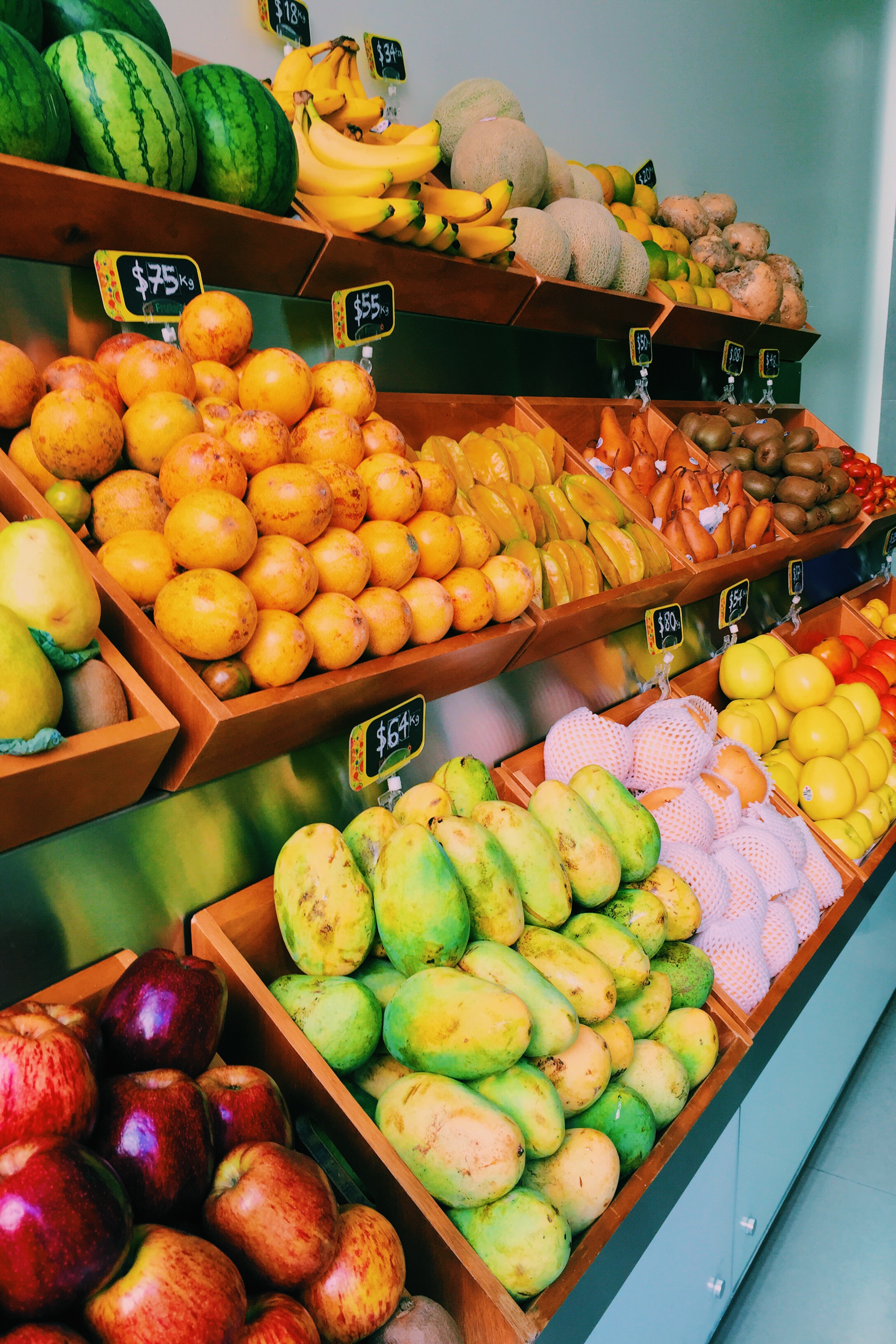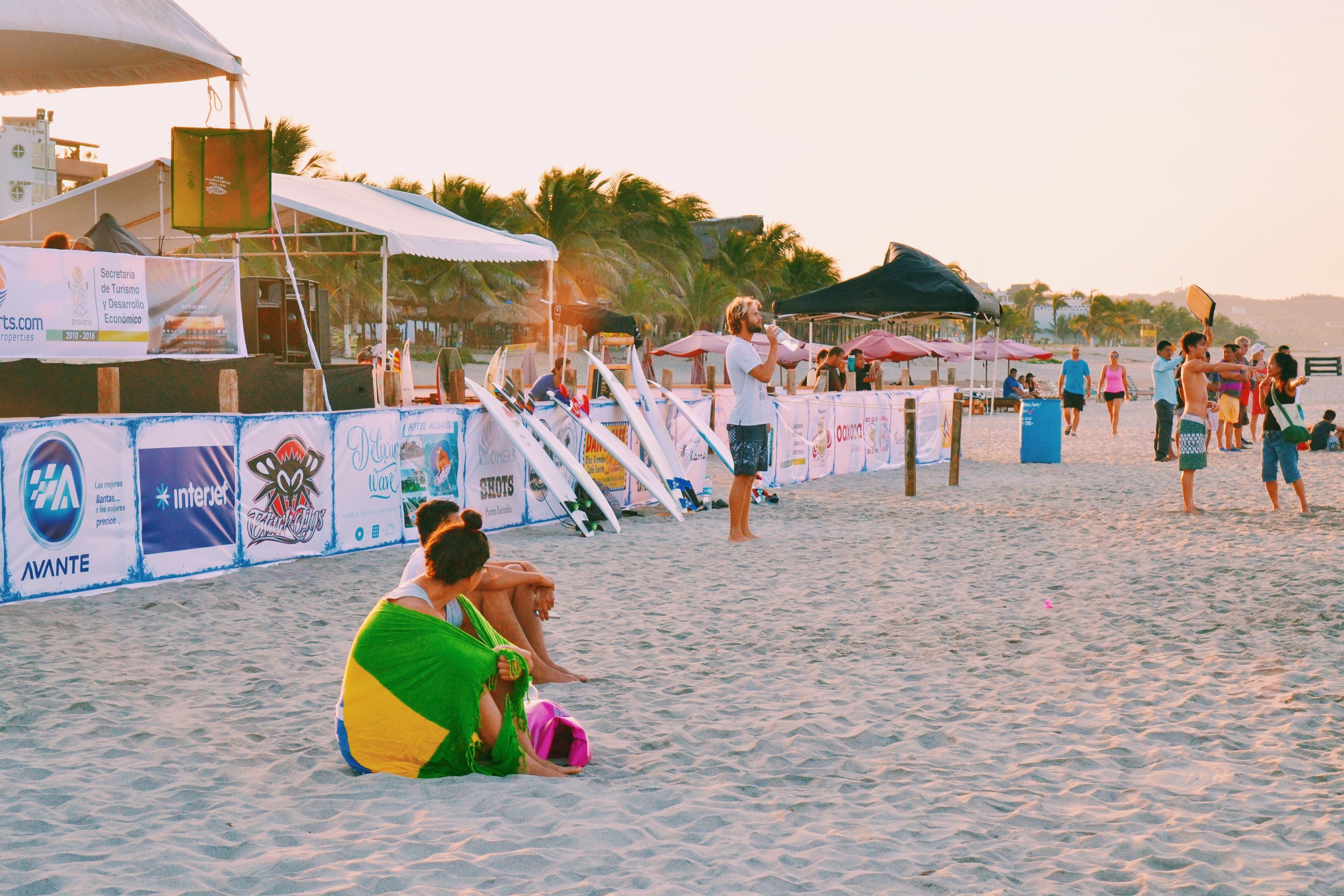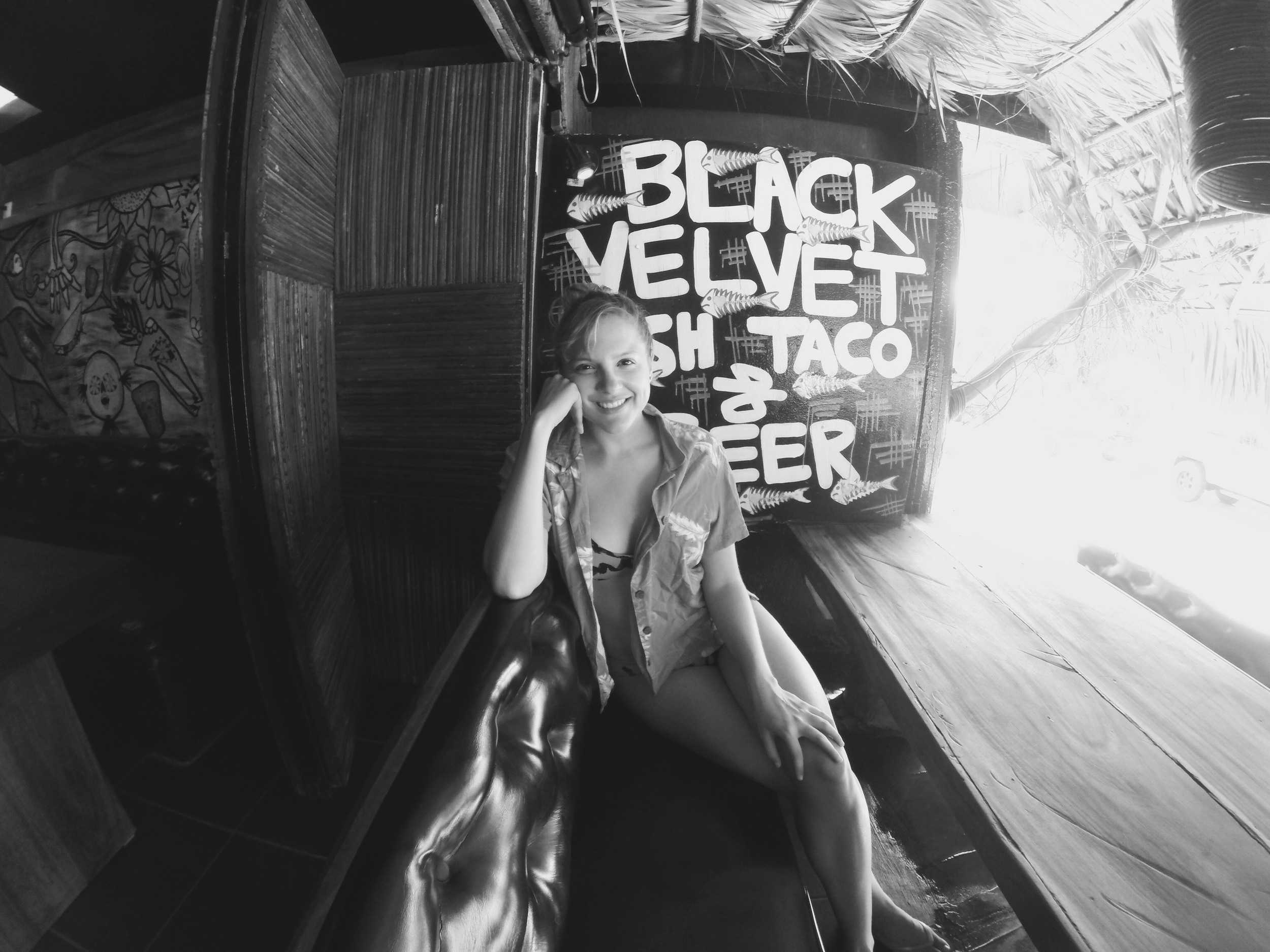 How to get there and get around:
There are many ways you can get to Puerto Escondido: rent a car and drive there, take the bus (but depending on where you're coming from, it can take up to 32 hours!) or fly. Since we went for such a short time to spend a fun and relaxing Mexicagiving (yes, we went for Thanksgiving! lol), we decided to fly there.
We flew Delta Airlines from L.A to Mexico City, as there was no direct international flight to Puerto Escondido, spent the night in the Historic City Center, and flew a very short 45min flight on Viva Aerobus the next day to the small domestic airport. (Other domestic airlines that fly to P.E are Interjet and Aeromar)
From the airport – to Playa Zicatela, we chose the cheapest option possible and paid 35 pesos/person to ride a mini van that drops everyone one off at their respective hotel. You can buy your ticket at a kiosk inside the airport, and our ride took approx. 20mins; we were the last ones to get off.
Around town – Getting around the area is pretty simple. You can basically walk everywhere, get on a "colectivo" which is the back of a pick-up truck (costs literally cents), or get a taxi, which is still very cheap considering everything is a short distance away. We rode a taxi back to airport our last day, and it was 130 pesos (apprx $8).
Where to stay:
We stayed at Beach Hotel Ines and loved it! It is a very simple and rustic posada, and we got exactly what we were looking for. Our room had AC, a TV (which we never used), hot water, and a very comfortable and clean bed/sheets!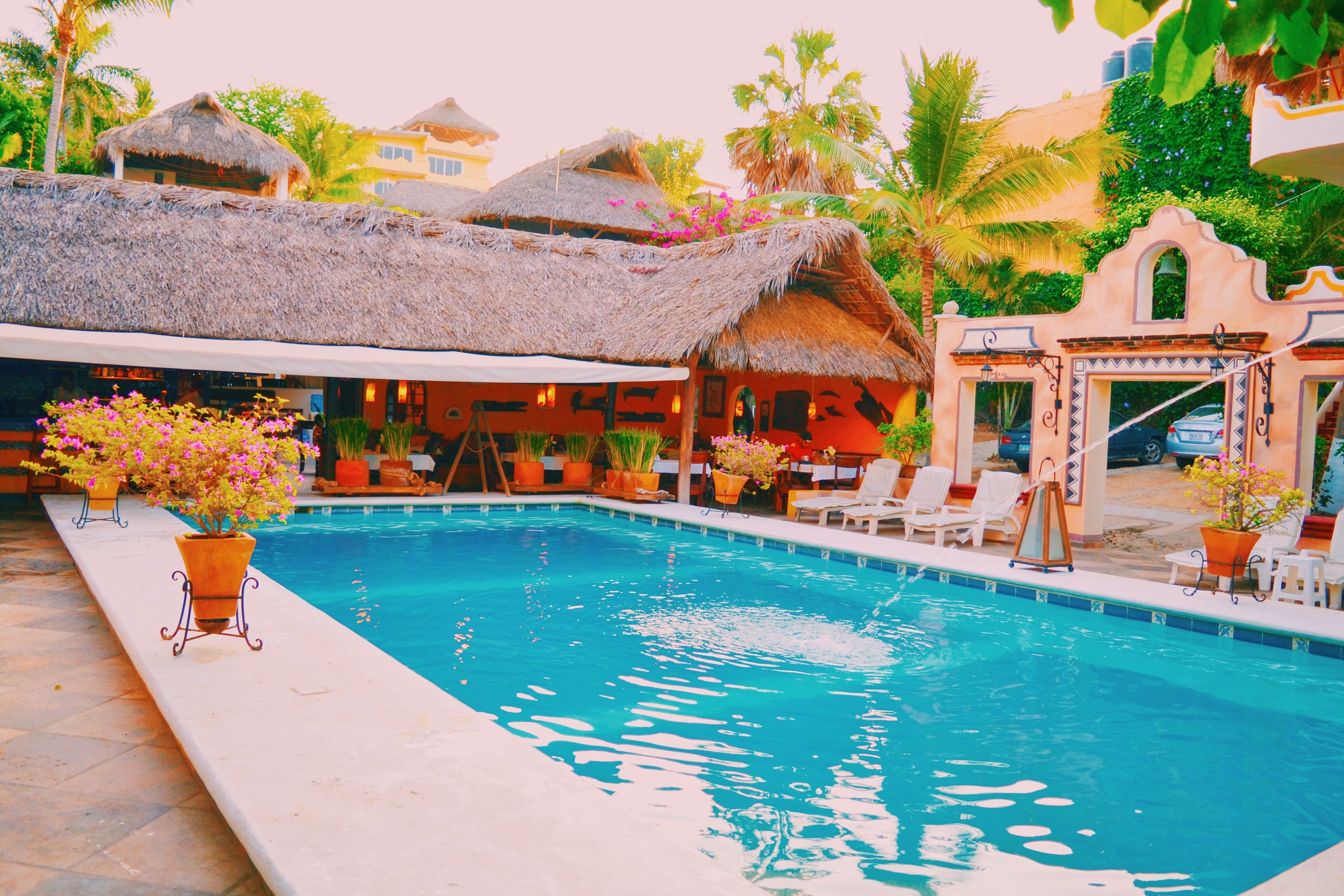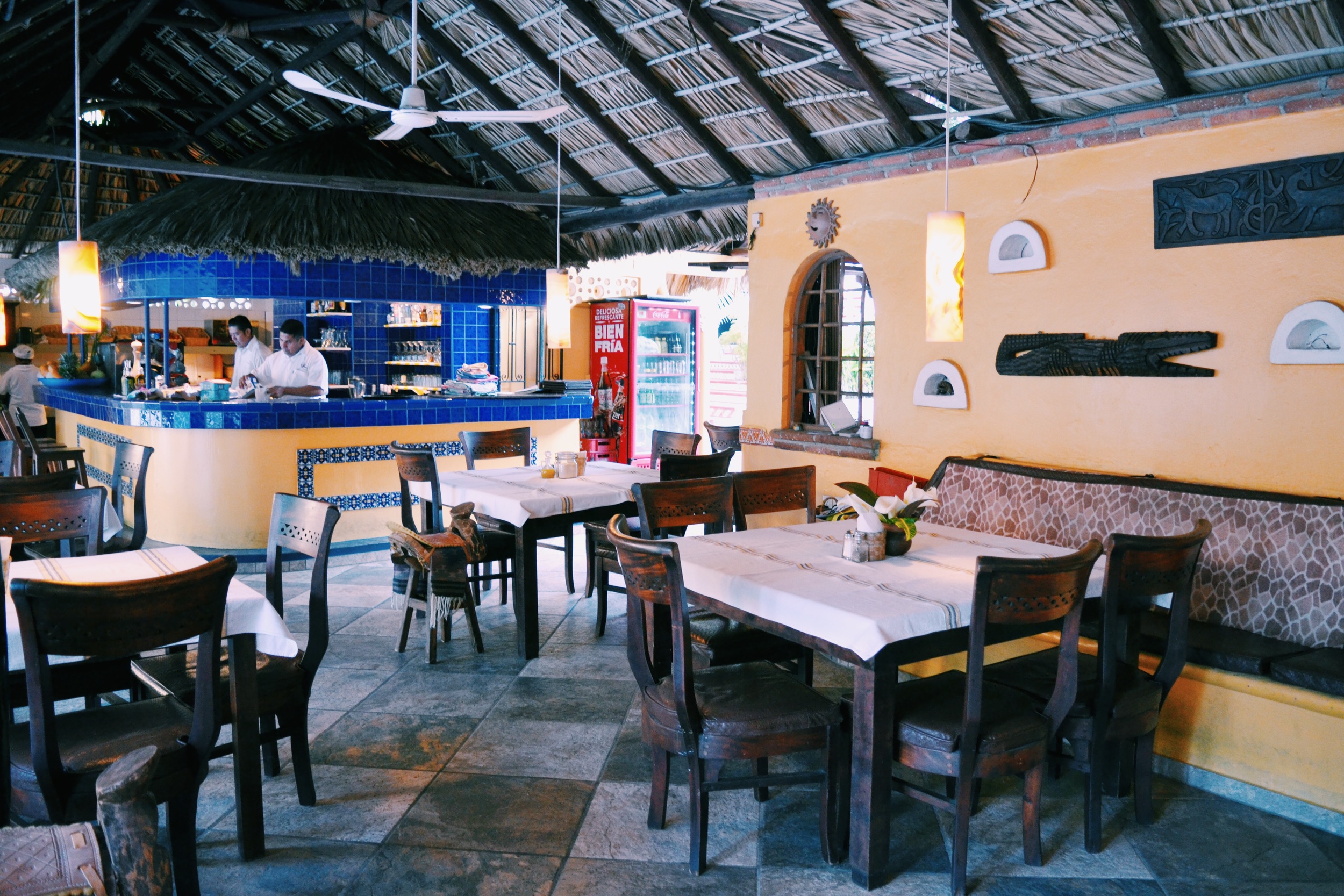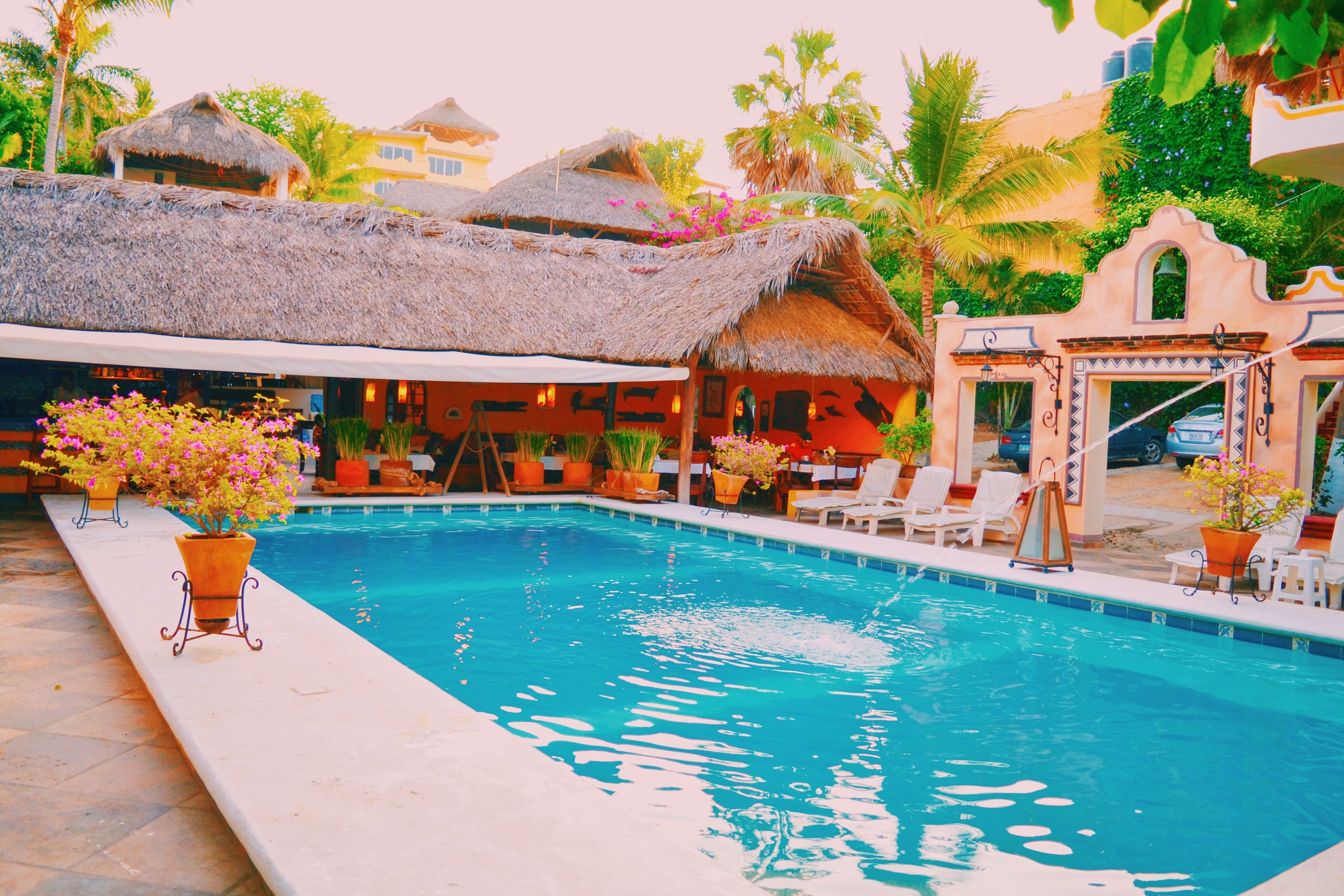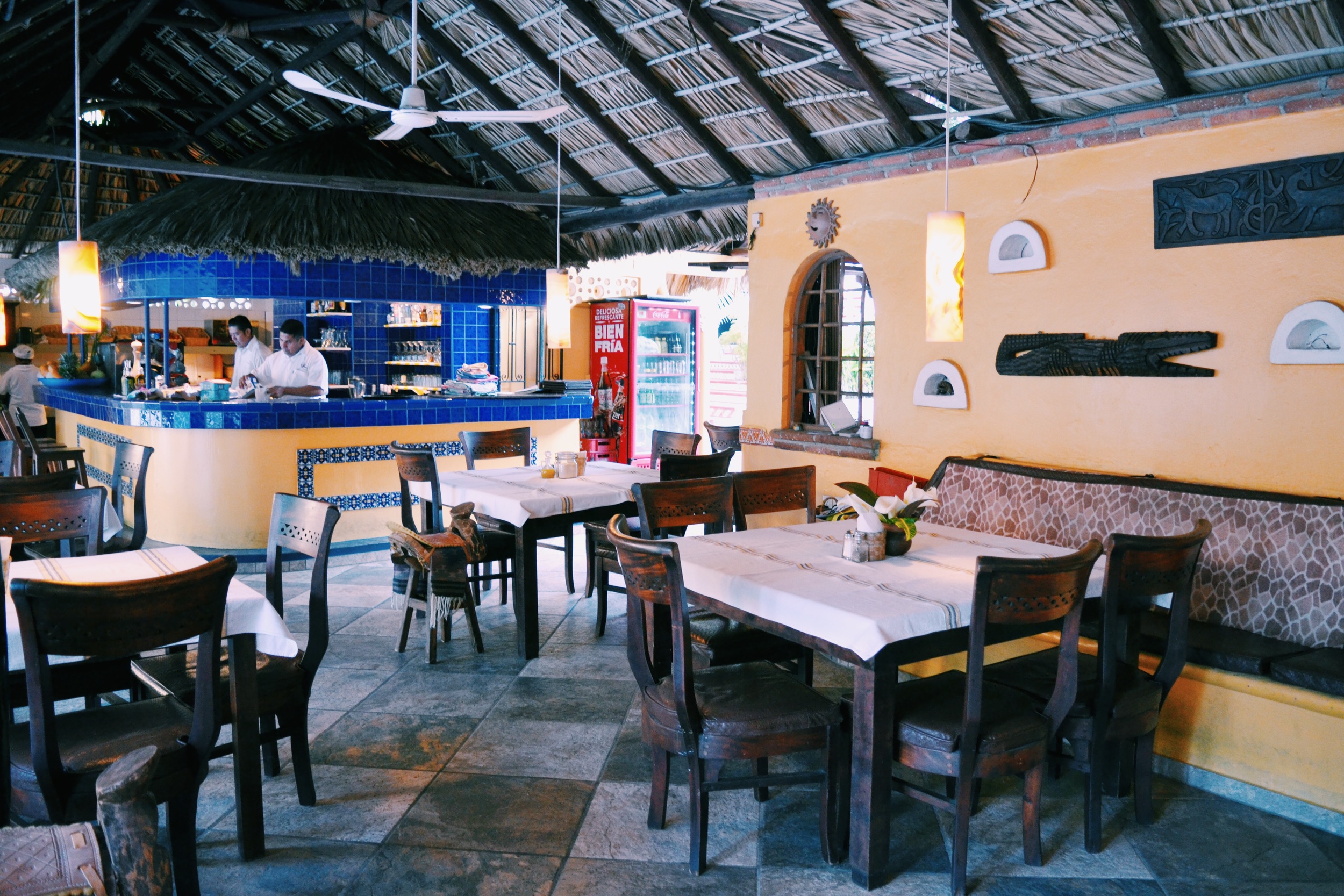 Where to Eat/drink:
El Cafecito: This was our favorite spot to have breakfast. They serve traditional Mexican dishes, American favorites such as pancakes and waffles packed with carbs for those starving surfers after their first session, and freshly baked breads! It is open all day, but we preferred to hip it up in the AM.
Fish Taco & Beer: This is one of my favorites spots in Zicatela! It has a very cool hippie/alternative décor, the tacos are incredible as they're a fuse between an Asian and American take on tacos (don't expect traditional Mexican tacos), and a rad vibe at night. I recommend the margaritas and the octopussy tacos!
Hotel Ines: The restaurant at our hotel was very yummy, the service phenomenal, and overall, the Mexican dishes were delicious. We loved having dinner here and always listened to our waiter's suggestion for that night. ALSO, they have an amazing happy hour special – 2 margaritas for 1 for a total of 50 pesos!!! ($3!!!) CAN I PLEASE HAVE 2O margaritas, RIGHT?
Casa Babylon: nice place to hang out, drink some beers ,and listen to live music.
Playa Kabbalah: This place is right on the beach. They have beach service, and if you spend at least 100 pesos in their restaurant/bar, the beach lounges are free. #score
Palapita Bar: A beach lounge area with yummy cocktails and beers and a very chill ambiance. It's right on the sandy beach, with most of its furniture made out of pallets.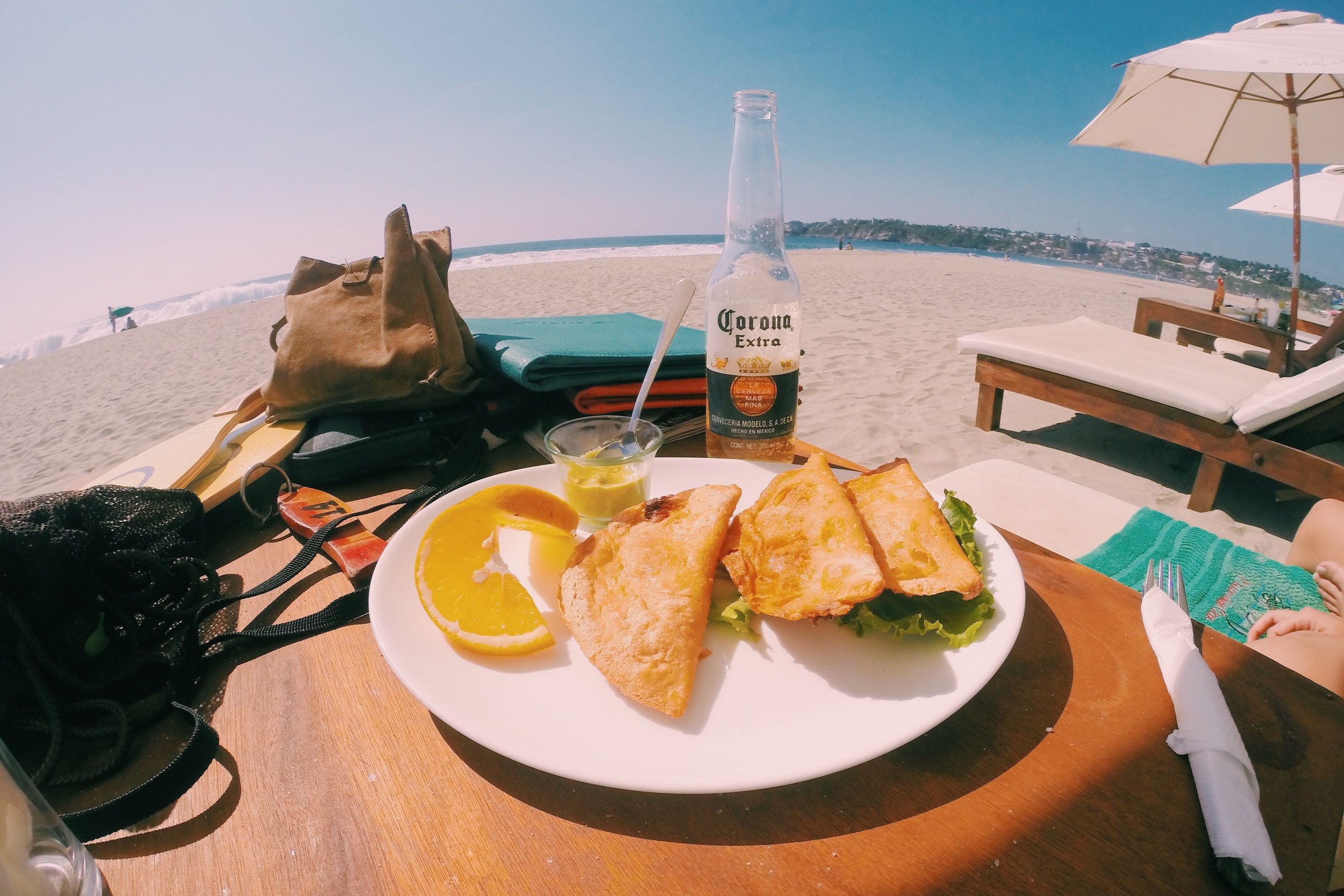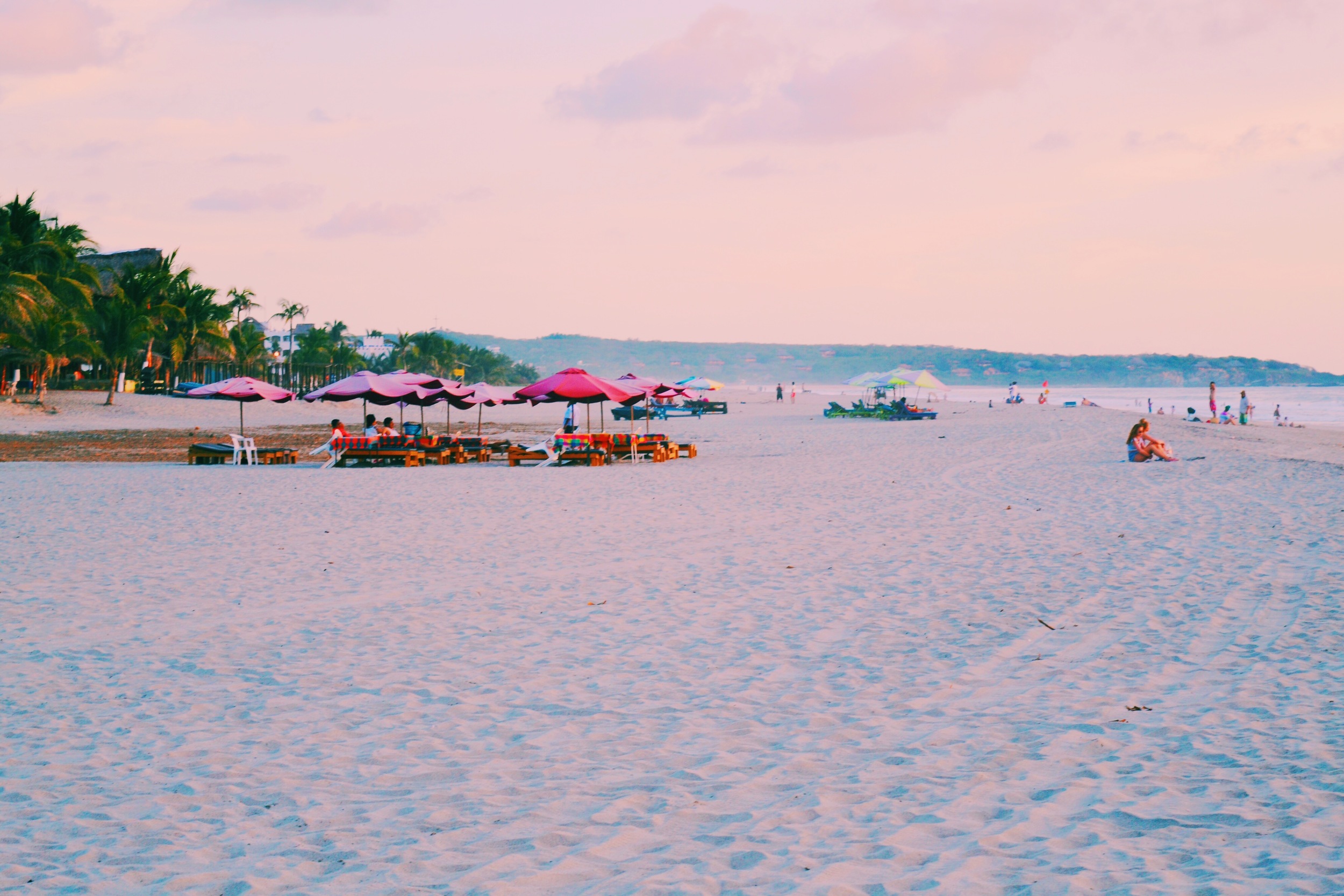 What to see and do:
Once again, we went for such a short time (3 nights) that we decided to sit back and relax on the beach all day eeeerrrrverry day! Guillermo did, of course, rent a surfboard and caught some fun waves each day, and we saw many people enjoying a lovely and romantic horseback ride at sunset while we sipped on our margaritas.
A couple of places and activities I will most likely try to do on my next visit are:
1. Visit La Punta and Playa Zicarrilo (other beach spots in Puerto Escondido), and visit the local market. These are all a very short taxi ride away and are great to just go eat someplace new, get away from the waves, and simply change it up a bit for the day.
2. Go horseback riding at sunset – we saw a few people doing it, and it seemed so nice and relaxing! We just would always forget to book ahead, and would see the people right at sunset.
3. Skydive anyone? There are plenty of travel agents offering cool activities and one of them was skydiving. Will try to be brave enough and maybe, just maybe, consider it on my next visit.
CHEERS!